Portable Duplex Scanner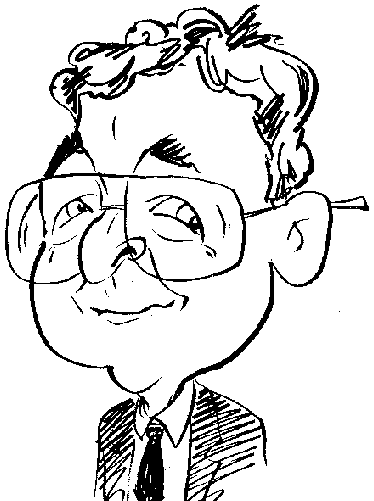 Review controls
Unlike my usual desktop flatbed scanner, which copies single-sided documents, this next scanner can copy both sides of a document simultaneously.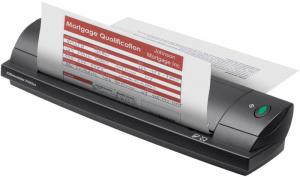 click image to enlarge
The Brother DS-700D was almost one of those chicken and egg situations when I opened the packaging encasing a new scanner from Brother. There was no Set-up or Quick Start Guide in the box. Should the hardware be connected before or after the software, I asked myself? Fortunately on examining the supplied USB cable, I noticed it had a sticker on one end that advised me that the software installation should come first.
Generally the scanners that tend to come my way are the A4 flatbed variety that are either standalone or integrated into multifunction devices whether of the inkjet or laser type of product. However this Brother scanner is a different kind of beast. The model under review is the Brother DS-700D which is described as a portable scanner that uses a single USB connection to provide both data transfer and power. Unlike flatbed scanners, this DS-700D model can only handle single page documents up to A4 in size. This means you will be unable to scan from a book or magazine unless you rip out the relevant page. You will, however, as the "D" part of this products title implies, have the addition advantage of duplex scanning.
Predominately matt black in colour, the DS-700D adopts a slightly squashed tubular shape with dimensions of 52 x 315 x 75mm (H x W x D). The unit weighs around 600g. While this device may not be pocket sized, it can be packed away with your laptop or carried separately using the supplied carry-case without adding too much to your carrying weight.
As mentioned earlier, you do need to start the software installation prior to attaching this scanner via a USB port. The supplied software contains a number of items including the compulsory scanner driver with both 32 and 64-bit version being included. Once the necessary driver has been installed you can then attach the scanner to your Windows or Mac computer. At this point you can cherry-pick from the other offerings of DSmobileSCAN II, Presto! PageManager 9 and BizCard 6 plus the User Guide in PDF format.
When you first attempt to use this scanner, you will need to calibrate it. This wizard-led process is straightforward and just requires the scanner to be fed a supplied sheet of card with black and white areas. The process take just over a minute and you will not need to repeat it unless you transfer the scanner to another computer for whatever reason. So make sure you keep the calibration sheet (you actually get two sheets) safe. From time to time you may need to clean the scanning element and cleaning sheets are provided for this purpose.
Once calibration is completed you can begin to scan a variety of documents by feeding them manually into the slit at the front of the scanner. You can either scan using the standalone DSmobileSCAN II utility or any application you have that supports scanning using the supplied TWAIN or WIA tools at resolutions up to 600 x 600 dpi. The DSmobileSCAN II utility offers you the opportunity to select from Black & White, Greyscale, Colour or Custom as you make adjustments to the resolution, scan size, brightness, contrast, gamma, highlight and shadow with a preview to guide you.
You can opt for deskew, autocrop and detect end of paper to be implemented plus zoom into the preview for a closer look. File type can be PDF, JPEG or TIFF. A default or user-specified name can be assigned to the file along with the destination folder. Large style buttons are provided to start the scan and complete the session.
Mounted in the top right corner of the DS-700D is a scan button which can be used rather than any on-screen control. Pressing this button will, by default, bring up an options box giving you the choice of various actions such as BizCard, OmniPage or DSmobileSCAN II. Instructions are provided as to how you can set a default action from those available. Unfortunately I was unable to discover any way of adding other applications, such as Paint Shop Pro and Microsoft Word, to those listed.
It was noticeable that scans carried out from Paint Shop Pro using this scanner were far faster than when DSmobileSCAN II was the host application. All these tests were carried out using the same A4 double-sided document. The DS-700D scans both sides of the document at the same time.
Brother DS-700D Timings

| Mode | DSmobileSCAN II | Paint Shop Pro | Resolution |
| --- | --- | --- | --- |
| Black & White | 19 seconds | 13 seconds | 200dpi |
| Greyscale | 19 seconds | 13 seconds | 200dpi |
| Colour | 56 seconds | 39 seconds | 200dpi |
A full colour 153 x 102mm photo was scanned by Paint Shop Pro in 8 seconds.
I was impressed with the performance of this Brother mobile document scanner. The image quality of the scans was good and speed of delivery was fine. My one criticism would be levelled at the OCR feature in Presto! PageManager. Using the same scanner with the same document I got far more accurate conversion when using OmniPage rather than the built-in solution.
The Brother DS-700D is more suited to a business user who is often on the road. Currently Brother is advertising this product at £234 while Amazon.co.uk has it listed at £197. This mobile scanner requires a computer running Windows XP or Mac OS X 10.4 and later.
http://www.brother.co.uk/g3.cfm/s_product/DS700DZ1/searchkey/ds700/s_level/233110/s_page/215760