Entry-Level All-in-One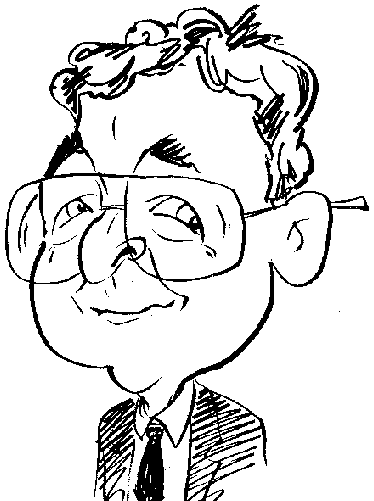 Review controls
Do you opt for a cheaper inkjet and pay extra for ink cartridges or select a more expensive printer with reduced running costs? Kodak believes the latter is the way to go with kit such as the ESP3250.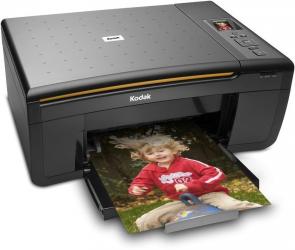 click image to enlarge
Designed as the upgrade to its ESP3 product Kodak has released its ESP3250 model. While the jump from 3 to 3250 might seem rather large, it is more a marketing concept than a technological advance. Taking over the position of the company's entry-level offering, the ESP3250 is an All-in-One (AiO) product that provides print, scan and copy facilities for the home user.
Boxed-shaped, with dimensions of 422 x 300 x 175mm, and with a combination of lacquered and matt black colour, the unit has a reasonably attractive look about it. Both the power and USB connection sockets are kept out of sight at the rear so as not to spoil any of the unit's aesthetic qualities. The standard composition of an A4 flatbed scanner positioned on top of an inkjet printer is strictly adhered to.
A control panel runs along one side of the scanner lid. (Maybe at this point I should point out that it is quite easy to detach the scanner lid from the main body of the unit but just as easy to replace it by applying a little pressure to the reconnect the two parts of the hinges.) This control panel features a 38mm LCD screen (a major difference from the ESP3) which displays pictures stored on memory cards, messages and menu options; a power button; plus various navigation, cancel and activation buttons. Despite not having a pop-up capability or an adjustment option, the LCD screen is more than adequate for performing its various tasks.
A drop down flap on the unit's concave front doubles as the paper input and output tray. This tray has a capacity of 100 A4 plain copy paper sheets or 20 sheets of photographic paper or 20 envelopes. A pull out extension should ensure that any output is not fired out on to the floor. A slider unit can be used to adjust paper size. Also on the front of the unit is a memory card slot. While this does support some common formats such as MS, MMC and the high capacity SD cards, it does not include the popular xD format.
The ESP3250 printer uses pigment ink rather than the dye-based variety. Kodak believes this type of ink gives a fair better all-round performance especially when it comes to retaining image quality over a period of time. The printer uses two cartridges which are located in the body of the printer and are accessed by lifting the top of the unit. One of the cartridges is for black text while the other provides five colours (including black) for graphics and photo printing jobs. A clip-on printhead unit is provided so enabling Kodak to keep down the price of the ink cartridges as they do not need their own printhead built into each one.
Having inserted the printhead and the two cartridges plus run a calibration test, you will need to install the supplied software prior to connecting the AiO to a computer. During this process you can make decisions whether to register online and allow Kodak access to data regarding the use of your unit and whether to watch any of the web-based videos regarding different aspects of setting up the ESP3250. As well as the necessary drivers, this software consists of the Kodak Home Centre which provides print, edit, copy and scan functions. At the appropriate moment during the installation you will be advised when to connect the AiO to the computer via a USB lead.
Like many other printer manufacturers, Kodak recommends that you use Kodak paper with its range of products for the best results. The presence of a barcode embedded in Kodak paper has the effect of automatically adjusting the printer's settings to achieve optimum results for the particular type of paper being used. All my tests were carried out using branded Kodak paper however I did take the precaution of carrying out manual adjustments before each print job.
The Kodak printer driver gives you a choice of draft, standard or best when printing documents. I ran tests using my regular 101-word document in monochrome and colour with the latter also containing a small coloured image. The results are shown in the table below.
Document Printing Timings

| Mode/operation | Monochrome | Colour |
| --- | --- | --- |
| Draft | 27ppm | 19ppm |
| Standard | 10ppm | 6ppm |
| Best | 6ppm | 2.5ppm |
Other timings were 36 seconds for a 10 x 15 cm colour image; 2 minutes 32 seconds for an A4 coloured image; and 47 second for an A4 coloured photocopy using scan and print. From a cold start, it took the printer 35 seconds before it was ready for action.
Print quality was good. You probably would not want to use draft mode for important documents but it was perfectly adequate for internal use with regards to lay-out and editing tasks. I would rate standard mode as good quality with best mode producing very good quality documents. These comments apply to both text and images.
Originally released with a £89.99 but now available for £69.99, the ESP 3250 may not be the fastest AiO around but is does produce reasonably output. Replacement cartridges for this AiO are available at £6.99 for black and £11.99 for colour with an estimated 420 pages for each. A bundle of both is priced at £18.98.
http://shop.kodak.co.uk/store/ekconseu/en_GB/pd/ESP_9250_All-in-One_Printer/productID.213361800