An Epson All-in-One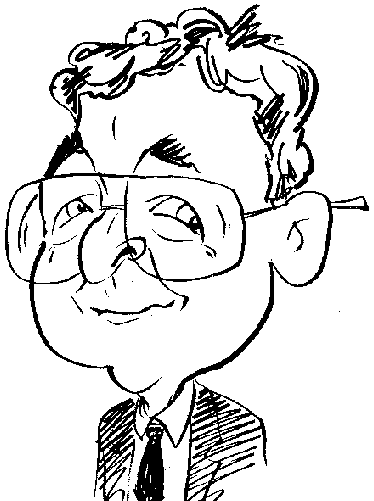 Having just printed an image that should last for 120 years, let me tell you about the device I used while waiting to see if the claim is true.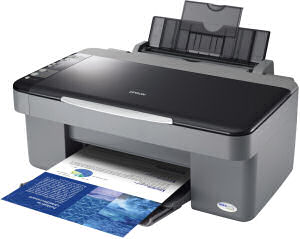 As part of its new batch of products, Epson has launched the DX4000. This is a multifunctional device that provides print, scan and copy facilities. Basically it is an inkjet printer with an A4 flatbed scanner positioned on the top. The printer uses the latest generation of Epson's propriety ink technology, namely Epson DURABrite? Ultra which includes a unique resin coating that adds water and smudge resistance plus 120 years of lightfastness or 200 years when images are stored in a close environment such as a photo album.
The DX4000 is aimed primarily at the home user who is looking more for a functional rather than stylish device. Having said that, the DX4000 does look presentable. It has a dark grey body and black reflective lid covering the scanner table. The product's footprint is 42 x 16 x 29.5cm (W x H x D) with the depth expanding to 33.4cm due to the presence of the scanner unit at the top. All the various controls are positioned along the top on the left side while power and USB sockets are located at the rear. Paper feed is from the back to the front with a maximum of 100 sheet capacity for the input paper tray. Ink comes from four cartridges (magenta, cyan, yellow and black) costing £6.99 each for replacements.
Setting up this model requires the software installation to be started first. At the appropriate point in the scanner/printer driver installation, you will be advised when to attach the printer via a USB cable (not supplied). Various other software components can then be installed and these include a copy utility, creative suite and Epson Easy Print Module.
The DX4000 powers up from cold in a tad less than 30 seconds. Conducting my usual 102-word document speed test resulted in an impressive 25ppm as against the Epson quoted monochrome figure of 23ppm. However this test used Draft mode which produced text that was readable but unsuitable for most eventualities other than for checking layout and overall appearance. Switching to the Text setting produced a marked improvement in print quality but reduced print speed down to a miserly 8ppm. Adding colour with a small image (768 x 510 pixels) and a brief text caption saw print speed drop to 2.5ppm.
As this printer is expected to offer an all-in-one solution, photographic images formed the basis of the next series of tests. The DX4000 offers Best Photo and Photo modes of printing using a variety of paper types and sizes with the option of borderless printing. Using the popular 10 x 15cm size, a full-colour image took 2 minutes 57 seconds in Photo mode. This time increased to 6 minutes 15 seconds when Best Photo mode was selected. I struggled to identify any marked differences between the two images produced and the result was the same when images were printed on A4 Premium Glossy photo paper. In Photo mode it took 6 minutes 47 seconds and this increased to 14 minutes 49 seconds with Best Photo mode. In all cases, borderless printers were the chosen option and this was achieved every time.
The flatbed scanner has a resolution of 600dpi and can output content to various applications. It can also send content direct to tits printer as it acts as a photocopier. In tests it took 55 seconds to copy & print an A4 monochrome page. A colour A4 page took 1 minute 52 seconds. Although the PDF format user guide mentions OCR (Optical Character Recognition) and ABBYY FineReader Sprint software, this item does not appear to be included as part of the package.
The Epson DX4000 is rather a mixed bag. Some of the software included is excellent and provides the ability to produce images in various combinations with and without frames and borderless capability. The lack of OCR software is disappointing. While image quality, apart from the fast Draft mode, was good the same can not be said for the print speeds achieved by this device. You have to accept the slow speed for text printing but at least you do have the option to go for Photo mode with images. This does speed up the process without any noticeable affect on image quality. The Epson DX4000 has been priced at £59.99.
http://www.epson.co.uk/printers/durabrite_general_printers/Epson_Stylus_DX4000_printer.htm
Best price seems to be £47.99 from the following link :
http://www.amazon.co.uk/gp/product/B000HVA40I/202-9276050-9787028
From 'Shopping4Cameras.com' for £48.70 :
http://www.shopping4cameras.com/products/details.cfm?Product=C11C654012

And for 49.99 from DABs :