Swivelling a Connection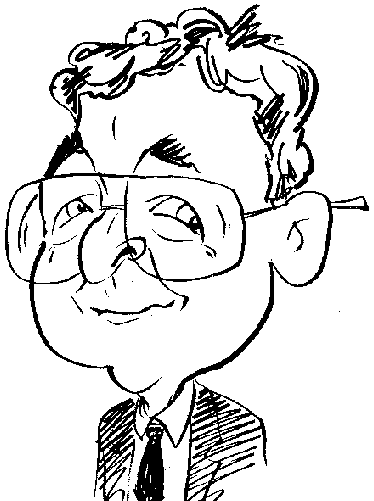 Review controls
It is small, combines male and female connections and could open up access to a blocked USB port.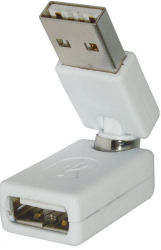 Like ideas, some gadgets are simple in concept while others have varying degrees of complexity as they perform their designated tasks. The subject of this review definitely falls into the first category as it makes life easier for those of us who are addicted to using numerous USB devices especially when one of the devices in question has a connection plug that has over-dosed on steroids.
It is a fact of manufacturing design that not all USB devices, whether supporting 1.1 or the faster 2.0 standard, are created equal. I am not referring to any difference regarding functionality but the basic issue of size. While USB devices that connect via a cable with a standard plug are able to co-exist happily next to each other without quarrelling over space, not all pieces of kit fall into this category. I am thinking mainly of memory sticks, MP3 players and USB television tuners which have a tendency to partially block adjacent USB ports on a hub or the main system box. As a result you can loose access to one of your USB ports.
While extension leads are available to get round this problem, the use of such leads can have the effect of reducing signal strength and are sometimes not recommended by certain manufacturers. An alternative solution to get round this problem of bulky devices that connect directly to a port, without the use of an intervening lead, is available from Lindy. This solution is a USB 360 degree adapter.
You can use this small adapter to attach a bulky USB device without blocking any adjacent ports. The adapter comprises of male and female connectors that are linked together by a special fitting that can be rotated and swivelled in various directions. The male section connects to a port while the female portion, which can be adjusted to point in almost any direction, vertically and horizontally, can hold a USB device such as a Bluetooth adapter or MP3 player.
In this way the bulky USB device will not interfere with the positioning of other devices which might be located in an adjacent port. The USB 360 degree adapter will work equally well when attached to a hub or direct to a system box port. The construction of the linking fitting is such that it clicks into position so ensuring the possibility that an attached weighty device will not fall over after it has been connected.
Priced at £3.99, the Lindy USB 360 degree adapter supports USB 2.0 and USB 1.1 standards. It may be a simple concept but it could solve the problem of USB connection blockage.
http://www.lindy.com/uk/productnews/uk/NEW_USB_360___Adapter/index.php