HP EliteBook Folio 1040 G1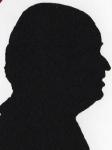 Review controls
A rather nice business notebook with a range of security features from both Intel and HP. The items not immediately available on this unit are available via a dock, so you not end up taking extra weight out and about with you.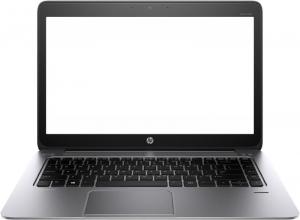 click image to enlarge
It is 33.5x23x1.4cm and weights 1554grams.
This unit has USB3 ports although you would only know it by speed of transfer as they do not have the blue middle bar that normally denotes these ports.
The screen is 14inches and has a 720P webcam set at the centre above it. The default display of 1920x1080 is crisp and clear.
The left side has a Kensington Lock connection, a USB3 port, micro SD card socket and an SC connector. The front is clear. The right side has a SIM card slot, 3.5mm connector which can be used for headphones of microphone, a USB3 port, DisplayPort socket, a socket that I am told is a connector for the docking station and finally the DC charge connector. The back is also clear as the lid/screen goes over it as it opens to 135 degrees.
There is a small 10cm long dongle supplied that provides Ethernet and VGA connectors for those that need them.
There is a 3cm strip behind the keyboard which houses the rather nice speakers and at the left side on/off while the right side has two small illuminated buttons to turn WI-Fi on/off and to mute the speakers.
A 2cm strip runs down both edges and there is an 8.5cm strip in front of the keyboard which houses the 'ForcePad', this is HPs new track pad and while it takes a few minutes to get used to its features it works well.
It is mounted 9cm from the left and 14cm from the right and is 10x6.7cm. Towards the right side is what initially looks like a fingerprint scanner.
The keyboard has 87keys with all the alpha and numeric keys being full-size. Press any key and the keyboard backlight will light up and stay on for 15 seconds.
As with most such units there are several models. I was sent one with an Intel i7 processor, 8GB Ram and 256GB SSD drive.
Boot time was a consistent 20 seconds and shutdown 5 seconds. The unit I was sent had the 'downgrade' implemented so instead of Windows 8/8.1 it had Windows 7 Professional (64bit) installed.
In normal use with a good amount of Wi-Fi and downloading I got just over 8 hours of use between charges and the screen had a good amount of brightness.
While a SIM card was provided it would not function without me signing up to an EE contract but for those needing mobile connections when no reliable Wi-Fi is available it could be worth it.
Apart from Windows you get a trial of Microsoft Office 365, some Intel programs as well as other applications and the previously mentioned ForcePad which comes with videos and a manual to help you get up and running.
This is a very nice lightweight machine having DisplayPort means that you should be able to get beyond the glass ceiling of 1920x1080 with an external monitor or projector. The one minus – that you do not really notice not having with the 'downgrade' is no touch screen.
It is available from the HP Store for £2116 at the time of writing the first link states 'not yet available'.
http://www.amazon.co.uk/gp/product/B00I3FZQ5S?ie=UTF8&tag=gadge0a-21&linkCode=as2&camp=1634
http://store.hp.com/UKStore/Merch/Product.aspx?id=H5F67EA&opt=ABU&sel=DEF&jumpid=reg_r1002_uken_b-002_title_r0001#merch-tech-specs