Paint Shop Pro Ultimate X8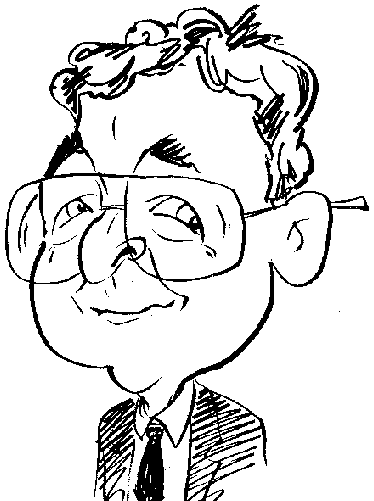 Review controls
Originally developed as a kitchen-table product by a jet plane enthusiast, this next title is a popular member of the Corel family and a long term favourite of mine.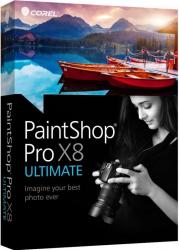 click image to enlarge
Regularly featuring as part of my various computers, dating back as far as Windows 3.1, is Paint Shop Pro. Over the years this software has expanded its range of functionality from basic file conversion capability and now can be considered as a tool for photo editing and basic graphics design work. The latest version of this software, available in 32 and 64-bit flavours, is now up to X8 with Standard and Ultimate editions.
The software installation routine gives you the choice of selecting either the 32 or 64-bit version or opting for the recommendation of having both versions on your system. While the 64-bit version can handle larger images and is faster with certain tasks, some could find that this version will be unable to detect their scanner due to the lack of an appropriate 64-bit TWAIN driver. The 32-bit version, which requires slightly more disk space, should have no problem with detecting an appropriate scanner.
With either version of Paint Shop Pro X8 you have the choice of three different modes for tackling specific tasks. You can select these modes from horizontal tabs labelled Manage, Adjust and Edit. By default you start with Manage but this can easily be changed to either Edit mode, my preferred option, or the last mode used on shutdown. There are also options to change the workspace and background colours. In the case of the former there are three choices while background colours offer five options.
Manage, as you might expect, provides the means to review, organise and find your photos that can be stored in various locations. Situated to the left of this interface is the Navigation pane with an Info pane taking a similar position on the right side. A centrally positioned Preview area can switch between displaying a single image or thumbnails that can be adjusted in size using a slider bar. With a single image, an Organiser pane, which show a scrolling view of available images, runs across the bottom of the screen.
When quick edits are called for then Adjust would be the appropriate mode. In this mode the side panes provide adjustment features on the left and Instant Effects on the right. The Preview area and Organiser pane take up the central slot. For more in-depth editing options there is the Edit mode. Here you will find an arrangement of menu and tool bars, an image window plus the learning centre and panes for features such as materials and layers on the right side of the interface.
In celebration of Paint Shop Pro's 25th anniversary, Corel has added several new features to the software and enhanced a number of other aspects including a speed of performance boost. Corel claims a speed improvement of between 40 and 120% with regards to the use of paint, air, retouch and art media brush features plus a 50% improvement in the speed of saving psp format image files. While I can not confirm these exact figures, I did notice an improvement in speed of performance.
With the industry seeming hell-bent at driving the uptake of 4K screens, Corel has added support for monitors capable of delivering this ultra high-resolution content. A Text Wrapping features allows for the inserting of text within shapes while the content-aware Magic Move tool attempts to automatically replace the background when items are repositioned in a photo. Other new tools and options include lens correction, adjustable toleration settings for more precise selection of items and the ability to search by name to find the correct layer. While on the subject of layers, you can now merge them and have the ability to expand and collapse layer groups.
When working with RAW images, the Camera RAW Lab has an updated layout with a large preview window plus before and after image views. For tasks such as resizing or adding watermarks and involving multiple images, you now have access to enhanced Batch mode.
Adding to the basic version of Paint Shop Pro X8, the Ultimate offering comes with a number of bonus items. You get the updated Perfectly Clear 2 SE package which provides Athentech's 10 patented correction tools to help restore details in your photos that might have been degraded for whatever reason.
Also included are AfterShot™ 2 and on1 Perfect Effects 9.5. Both of these titles require their own specific serial number in order to be of any use. AfterShot 2 can convert and adjust RAW images and makes use of non-destructive editing. The on1 Perfect Effects 9.5 features customisable filters and hundreds of built-in presets to enhance your projects.
Paint Shop Pro Ultimate X8 provides a range of image management features and photo editing capabilities. The standard offering is priced at £59.99 with an upgrade available for £44.99. Including the various bonus products, Paint Shop Pro Ultimate X8 has a price tag of £79.99 with an upgrade offer listed at £64.99. System requirements call for 1.5GHz processor with 2GB of RAM, 2GB of hard disk space and support for DirectX running Windows 7 and later.