Panda Global Protection 2016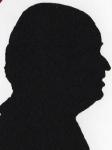 The days of this being just an Anti-Virus product are long gone. In fact the only products that seem to have only Anti-Virus are the free ones and even then when you update them you have to be careful to click the correct box or you get the whole package and then you will start paying.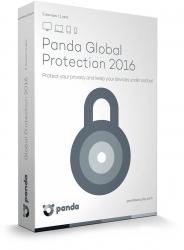 click image to enlarge
Panda have four products, AntiVirus Pro, Internet Security, Global Protection and Gold Protection. I am looking at the third of these Global Protection.
I installed it on both a Windows 8.1 and a test system with Windows 10. While some products make a great show of saying 'I am working at protecting you' this just sits in the background and does the necessary.
The install took around five minutes and around 400MB of hard disc space.
Unlike a lot of other such products this protects not only your PC's but other devices like Android and iOS and even MAC.
The product I was sent covers '5 devices' which can come from any of the above. The CD installer is for Windows only, Android is available from the Google Play Store and MAC downloadable from myaccount.pandasecurity.com.
This perhaps explains why you need to register not only to get technical support but also so you can protect other devices.
All the types of devices are covered by what Panda call a 'universal agent'. This is six different technologies. First Collective Intelligence which gives real time protection without waiting for the daily protection file. Second is offline signature cache. Third Heuristic Protection which can block 'unknown' threats. Forth is Behaviour Analysis and blocking of unusual actions. Fifth USB Vaccine which prevents USB sticks from launching threats automatically when plugged in. Lastly Anti-Exploit protection which neutralises threats based on behaviour patterns.
All this might seem to be a heavy handed approach but as almost all is carried out on the Cloud the effect on your PCs speed is tiny unlike a lot of others that seem to slow things to crawl while doing things.
Upgrades happen totally transparently during the time your PC or other devices are covered the default for this is one year.
When first installed the most important thing is the big padlock on the Panda Window this says protected.
All the other icons work away but the most important thing is you are protected.
Under the padlock are three figures the items in Quarantine, the number of files scanned and finally threats blocked. To the left of this icons showing when the last scan was conducted, Other Devices, My products with the date of your renewal and PC Tuneup to help your PC run faster and remove deadwood.
Clicking the right arrow shows another ten icons and their condition these are Process Monitor, Safe Browsing, Personal Firewall, Wi-Fi Protection, USB Protection, Data Shield, Parental Control, Anti-Theft, Application Control and Support. Click the right arrow again to reveal the final eight icons. Rescue Kit, Virtual Keyboard, File Encrypt, Cloud Drive, Online Backup, File Shreddor, Password Manager and finally an icon to let you improve your protection the latter is a way for Panda to blow their own trumpet and show what else they can support.
Panda Global Protection 2016 is available from the link below for £67.20 with free delivery.
http://www.amazon.co.uk/gp/product/B014P16I7S?ie=UTF8&tag=gadge0a-21&linkCode=as2&camp=1634
You can download a trial version from the link below.