Organising Music Files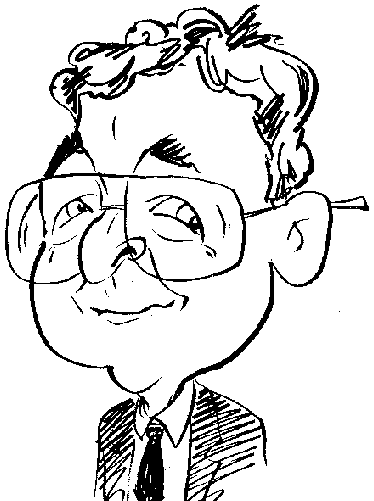 Review controls
A quick check of my work system revealed 3762 MP3 tracks. Further investigation brought to light that these tracks occupied just over 12GB of storage space and, if played continuously, would take 9 days and 13 hours in order to work through the full list. This information came courtesy of MAGIX's latest MP3 deluxe software.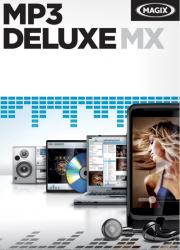 click image to enlarge
Following its recent practice of replacing version numbers with its product titles with the letters "MX", this latest release of this product is entitled MAGIX MP3 deluxe MX. Installing this collection of tools for organising and managing your digital music collection is straightforward if a little time consuming. You can select the destination drive and folder for the software while a 30-character serial number will need to be entered when you first fire up this product.
MP3 deluxe will automatically target the common locations used for music tracks but other locations can be added if necessary. You can also opt to include iTunes within the program's targeted range. The designated folders will be searched and any content found integrated into a spreadsheet-like arrangement that is the visual face of a database. Each track will be assigned its own row with columns set aside for Track Title, Length, Artist, Album, Genre, Favourite and Similarity.
This list of tracks, which by default is in Detail format, is surrounded on three sides by various panes. On the left are panes for My Music, Devices and Cover view. The right side will show selected tracks or the current play list. Running across the bottom is a tabbed area showing recommendations based on your own collection or Mufin.com. Unfortunately when ever I selected Mufin.com, the software was unable to make the necessary connection. You can hide these panes if you want more room for the main display.
One immediate new feature with this latest version of the product is the introduction of a fairly high visible Program Guide. This feature, by default, places large exclamation marks in bright yellow speech bubbles alongside various elements of screen furniture. By clicking on a bubble you get basic information about the particular element. You can turn on/off the Program Guide from the Help menu. Personally I found their presence too distracting and quickly turned off this feature.
The Similarity option mentioned earlier makes use of the program's Mufin capability. Mufin enables tracks to be compared by criteria such as style or mood with a user-specified sample track. The Mufin influence can be seen in other elements of the program. Mufin can be used to automatically create play lists based on a selected track or a relaxed, sad, excited or happy theme with a user-designated number of titles.
You can also opt to view the content of your music library using a Mufin Vision view. This will portray your tracks as if they were stars in the sky with the constellations being based on the tempo of the music. As your mouse cursor touches a star, relevant information regarding title and artist will be displayed. When I saw this Mufin Vision approach in a previous version of this product, I felt it was too gimmicky and my opinion has not changed.
If you want a different view, other than Detail or Mufin Vision, then you can select Cover view. As its title indicates, this view adds an album picture, when available, to the other information provided with Detail view.
Often a music collection can include a number of duplicates. MP3 deluxe MX can search for and offer to delete any duplicates it finds. On the test system, with over 3700 tracks, the search was completed in under a minute with 52 different tracks that were duplicated at least once being listed. The search checks data that includes ID3 tags, file properties and audio characteristics. Information is provided as to each track and album details with the user deciding which, if any, should be removed.
A built-in web radio feature allows you to access Internet radio. Stations are categorised both by geographical location and genre. There are also tools to set up a Home page for your music that can be shared with others plus record and edit tracks as well as burn content to optical media.
MAGIX MP3 deluxe MX does a good job of organising and managing a digital music collection. You might not always agree with the Mufin based suggestions but they can open your eyes to different ways to view your collection. I have been looking at the downloaded version of the software which is priced at £39.99. System requirements call for a 1GHz processor, 1GB of RAM, 500MB of hard disk space running Windows XP and later.