Corel PaintShop Pro X8 Ultimate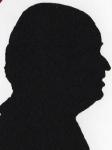 In a previous life this was one of the first really useful products. Corel came out with their excellent CorelDRAW product and made the purchase of PaintShop Pro an early capture and now this is a very mature product at version 18 (X8).

click image to enlarge
CorelDRAW started the 'bonus' software by offering lots of Clip Art and extra fonts. So when you buy anything Corel you expect 'more' and you get more with the Ultimate version of PaintShop Pro you get Perfect Effects 9.5, After Shot 2 and Perfectly Clear 2 SE as well as the main PaintShop Pro package all for no extra cost.
If you have a qualifying earlier version you qualify for a 25% discount when purchase is made by download from the Corel website.
There are two versions PaintShop Pro X8 and PaintShop Pro X8 Ultimate the former costs 25% less. So check if you need the extras that the Ultimate version offers before you buy.
If you work with cameras then you are likely to need to edit the images produced, if you work with jpg images some cameras provide respectable software with the camera. However the Corel software is probably more intuitive and certainly offers more.
If you work with RAW images then often the camera manufacturer assumes you have what is required so here Corel really helps both with the main software package as well as the add-ons.
Probably the best way to find out if you suit what Corel PaintShop Pro has to offer is to try it and the link at the end allows you to download a free trial.
As you would expect from a brand new version the software works in Windows 10 and that is what I tried the new version in, in fact some of the software that Windows has had from early versions like for instance Paint is not there in my version anyway – I have recently found that it should be and was not installed when it upgraded - so third party software is needed for even small jobs like cropping and screen capture.
Corel PaintShop Pro still works perfectly well in version 7 and 8/8.1 of Windows.
So in the space left a few of the new features, Magic Move is a feature to let you remember things as they never were, for instance if you happy image of the family with one person missing take them from another image and add them in, or more likely a perfect shot where a total stranger wanders into shot, just remove him/her.
Text Wrapping is a great and easy way to fill shapes easily and quickly.
If you have the same job to do on a range of objects then Batch Mode has always been there here it is easy and more intuitive to do the required work.
Making selections has also always been there but often to capture just what you wanted was a little tricky now it just seems to know exactly what you want to get hold of.
Lens correction is a big thing and in the new version Corel seems to have got it more natural. Finally with far more 4K panels about it seems right that support is there for them.
The install from download took 290MB for the basic program.
For a trial or for more details check the link below £59.95 for PaintShop Pro X8 and £79.95 for PaintShop Pro X8 Ultimate.