True Image 2013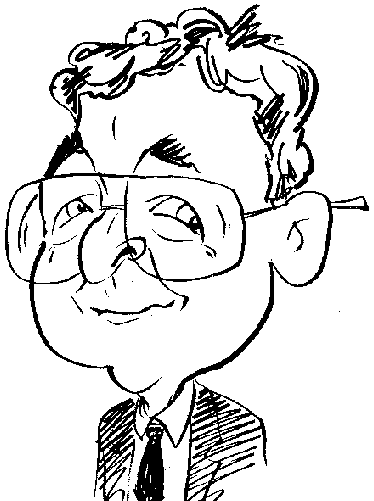 Storing your documents, images and music in digital format on your computer is now the de facto choice of many. But how would you manage if this data became corrupted especially if you did not have a backup?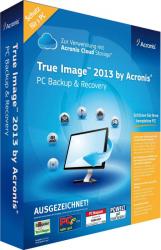 click image to enlarge
Over the years Acronis has built up an excellent reputation for producing back-up software for the Windows platform. The company's flagship product of True Image is now available in its 2013 edition. This product features a set of tools designed for back-up and recovery tasks and includes support for Windows 8.
When I last took a look at this product, with the 2012 version, I had a couple of moans regarding the installation procedure that users of previous versions and, in one case, new users had to go through in order to get this software up and running. I was particularly annoyed at being forced to manually remove a previous version of the software before the 2012 version of the produce would deem to carry out the installation. New users did not have to undergo this process and I felt that existing users were being discriminated against. Fortunately for my blood pressure, this latest version of True Image does NOT require the user to remove an earlier version. Instead the installation routine upgrades the previous version to the latest edition. A system restart will be required to complete the process.
The second problem I highlighted last time was in regards to the serial number that enables the software to run without restrictions. I am regularly faced with having to enter serial numbers that vary between 10 and 36 characters. However with this Acronis software, the serial number consists of a 71-character string of letters, numbers and dashes. Surely this is overdoing it.
When you first run this software it will check to see if a later version of the software is available online. If one is found, and you agree, then this will be downloaded and installed. In such an instance another system restart will be required.
Whether you are a first-time user of this product or a more experienced user, Acronis True Image can cater to your needs. New users get the benefit of a Get Started screen showing three main advisory options covering "How to back up?", "When to recover?" and "What is Acronis Cloud?". This last option is new with this latest version. Illustrated three-step walkthroughs provide some information regarding these three topics.
Along with the Get Started screen, Acronis True Image offers tabs to switch between Backup and Recovery, Synchronisation, and Tools and Utilities. A wide range of backup types with support for a range of mobile devices are available. You can make a full backup, target a specific disk or partition plus select from options that include file type, email or run a non-stop backup with options for scheduling with user-selected destinations whether of the local or otherwise type. Other features available from the Backup and Recovery section include creating bootable media and browsing for a particular backup in order to carry out a recovery. Any stored backups will be displayed and can be sorted by type, name, date, size or scheduling type.
When setting up the product's synchronisation feature you will need to have an Acronis account. This is a simple matter to set up and just requires an email address and password. You can designate folders to be synchronised with links being directed to local or online destinations.
The final section of Acronis True Image has been divided into eight sub-sections. Protection tools allow you to create rescue media, recover data in case of problems plus store backups in a special secure partition. Shredding data you do not want to fall into the hands of others can be carried out.
You can clone partitions from one disk to another. Backup settings can be transferred to another computer if the need arises. New partitions can be created while a Capacity Manager lets you break the 2TB restriction that might apply to your system's storage capability. If you have backups created by Windows then you can convert these to the Acronis standard or vice versa. An Image Mounting tool lets you access an image as an ordinary disk. Finally there is a Try&Decide feature. This lets you test software in a virtual environment before allowing it full access to your full system. Overall this is a fairly extensive set of tools for protecting your data.
Acronis has also released, in conjunction with True Image 2013, a Plus Pack. This product does require True Image to be installed on the host computer. As with the main title, the Plus Pack requires the entry of its own 71-character serial number.
The Plus Pack offers two main features which will probably appeal more to the experienced user rather than a novice. With Plus Pack's Universal Restore feature, you can transfer your system backup to another computer. Although I have not tested this facility, it should work as long as you have the necessary drivers for any hardware elements that differ between the two computers.
The Acronis WinPE ISO builder forms part of the Plus Pack. Again I have not had the opportunity to test this feature which involves a slimmed down version of Windows to help speed up the recovery process with customised scripts, drivers and plug-ins.
Acronis True Image 2013 is a well-designed product, lengthy serial number aside, which will suit both novice and experienced users. There is support for a range of devices. The basic product is priced at £39.95 with the Plus Pack costing an additional £23.95. Minimum system requirements call for a 1GHz processor with 512MB of ram running Windows XP and later.