Nero 11 Platinum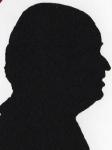 Nero started life as a method of burning CD's. Now it is far more than that as not only does it work with CD's and DVD's but also Blu-ray's. In fact it is a one stop shop for all your music, photos and videos in one box.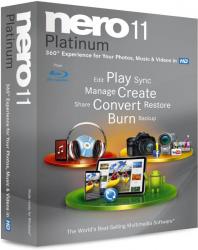 click image to enlarge
Like a lot of software today this can be purchased as a download, but as long as box products are easily available that is what I review. There are two versions of Nero 11 the basic where things not covered by the basic product can be purchased – should you need them – as add-on or as here included in this the Platinum version.
Briefly Nero 11 Platinum can Burn, Play, Sync, Manage, Create, Share, Convert, Restore, Edit, Backup for your Photos, Music and Video in SD, HD and Blu-ray. The box claims to be the World's Best Selling Multimedia Software.
If you have Windows XP there is a 32bit version, both Vista and Windows 7 have both 32bit and 64bit versions.
So the four items that are 'add-ons' should you purchase Nero 11 are playback of Blu-ray discs with music or movies (I am told the wholesale price for this plug-in is $25), 5GB of Cloud storage, Wi-Fi and USB Syncing of music photos and videos and Premium creative video editing and authoring content in the shipping product.
Of course if you do not want any of the above then Nero 11 is the product for you but the likely price differential will be only around £20 or the price of the Blu-ray licence so everything else is just extra added value.
Both iPhone/iPad and most Android devices are now including in the syncing process so your content can go with you.
Perhaps the biggest difference is provided by Kwik Media that provides the glue to link the disparate parts of the products together making this a true multimedia package and not just a collection of vaguely linked products.
However certain other products may handle the individual parts such as music better so its not all good news separately. However the tool handling photos is excellent to allow you to create Photo Books quickly and painlessly.
Nero Video is excellent but there is a learning curve however it is not as steep as you may think and the results can be excellent and of course the results can be burned to DVD or Blu-ray or exported to sites such as You Tube.
While most people tend to gloss over Backup, NeroBackItUp is quite painless and used correctly can be a life saver. If you do not have a decent Backup program you are playing Russian Roulette the number of the loaded chambers will always be unknown but eventually everyone will have a hard disc crash. Reloading Windows and your applications is a pain and time consuming but the bit you will not be able to restore without a backup is your most precious commodity your data. Don't put off doing your backup tomorrow may be too late.
In fact that 5GB of Cloud storage is a second place to place important data, so not only store on say an external hard drive but also on say a DVD or Blu-ray but for frequently changing data the Cloud is a great storage place.
By version 11 or a product often the advances are few here there are thirteen ticks for New features over two ticks and three add-ons for version 10.
Doing my searches found Nero 11 Platinum at a best price of £69.99 with free delivery from the link below.
http://www.amazon.co.uk/gp/product/B005LBAH4C?ie=UTF8&tag=gadge0a-21&linkCode=as2&camp=1634
http://www.nero.com/eng/slp-winter2011-n11p-gen.html this download offers extra products.