A Long Time Favourite Program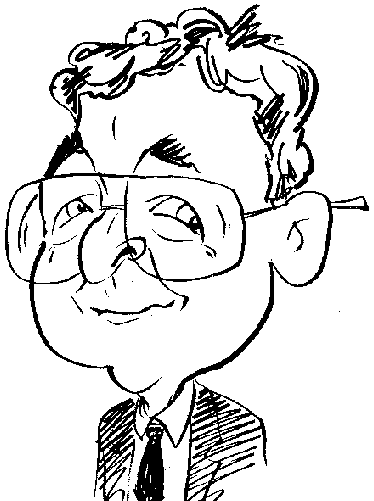 Review controls
Many more years ago than I care to admit or can even remember some of them, I came across a piece of software that had been released as unprotected Shareware. The software had been developed by somebody whose main interests were jet planes and developing software which explains why he named his company JASC – that software was Paint Shop Pro.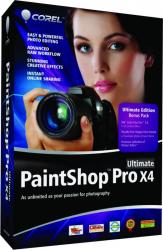 click image to enlarge
Since those early days, Paint Shop Pro has developed into a well-respected commercial product which now forms part of the Corel family. It has also been a permanent fixture, through numerous versions, on my various systems. As I write this introduction, the current version of this photo and image editing package is installing itself on my work system. This is Paint Shop Pro X4 Ultimate with the "Ultimate" part of the title referring to a bonus pack of software contained on a second disk. This pack consists of Nik Color Efex Pro 3.0, royalty free images and a collection of Picture Tubes. Even without the bonus extras, Paint Shop Pro X4's installation does take enough time for you to have a cup of coffee.
Firing up the program for the first time gives you the opportunity to select the graphics file formats to be associated with this software. You can opt for all formats, none or a custom selection. Taking the latter option is meant to bring up a list of formats. Unfortunately this list appears behind the main screen where it can not be seen initially. You will need to minimise the main window in order to gain access to the list.
Once you have made your selection regarding file formats, you will be greeted by a Getting Started Welcome tour which introduces you to the three main interfaces used by the program. Buttons on the Paint Shop Pro X4's title bar let you quickly switch between these workspaces as you tackle different types of tasks.
By default you will start with the Manage workspace which has a central preview area surrounded on three sides by palettes for navigation, info and an organizer. The preview area will show the currently selected image with options to adjust the zoom level and switch to a full screen view. You have a choice of displaying a hierarchical tree of your image collection or the whole computer in the navigation palette. The info palette displays information, such as camera settings, for the current image while the organizer features a scrollable bar of thumbnails with sort, rotate and other management tools.
When carrying out quick edits you can make use of the Adjust workspace which retains the preview area and organizer palette. While the navigation palette is replaced by the adjust palette, the info palette disappears and a tool bar appears above the preview area.. The adjust palette contains a range of options that include smart photo fix, colour balance and brightness/contrast options. Icons for crop, straighten, red eye, make-over and clone appear in the tool bar. The make-over tool has blemish, toothbrush, eye drop, suntan and thinify options.
For more in-depth editing you will need the Edit workspace. Again the organizer palette and preview area are retained although the latter is now referred to as the image window. A Learning Centre palette, providing step-by-step instructions for various tasks, is added as are various tool bars down the left side and top of the image window.
A number of new and enhanced features have been added to this version of Paint Shop Pro. HDR (HighDynamicRange) tools let you combine photos taken at different exposure settings to create some spectacular and eye-catching effects. Proving that the camera can lie, a new Photo Blend tool allows you to combine photos in order to remove, swap or add objects. This is a lot easier than dashing from one end to the other for those old school panoramic photos as the speedier pupils tried to double their presence.
A number of effects are available to emphasise a particular area of a photo. Using the Selective Focus effect you can transform part of a scene so that it looks like a miniature model or blur surrounding details so that the point of focus stands out from the scene. A Vignette effect allows you to apply a soft border that gradually fades away so concentrating the viewer's eye on the central area. There is also a Full Light/Clarity filter that can brighten shadow areas to enhance an image.
Sharing has also been enhanced with this version of Paint Shop Pro. From within the software, images can be selected from the organizer and posted to Facebook or Flickr. You can also send images to friends and family via email.
This is a product that is well worth considering and will remain an integral part of my system. Corel Paint Shop Pro X4 Ultimate is priced at £79.99 for new users with an upgrade available for £59.99. There is also a standard version, without the bonus items, priced at £59.99 for new users with an upgrade priced at £44.99. System requirements call for a 1.5GHz processor, 1GB of RAM, 1GB of available hard disk space running Windows XP SP3 and later.
http://www.corel.com/corel/product/index.jsp?pid=prod4220093