OmniPage 17 OCR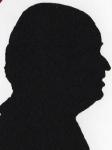 Most multi function or All In One packages come with 'crippled' versions of OCR software, either full versions of a few years ago or lite versions. However should you want to do more than just convert a few letters to editable text then a full product is what you need.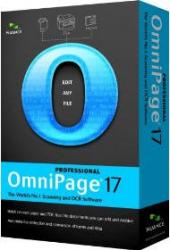 This offering from OmniPage includes two other full products within the box. So apart from OmniPage 17 you also get PDF Create (sold at £49.95) and PaperPort 11 (sold at £49.95) so in effect that's all but £100 worth of value before you look at the main product. Of course both have a lot of overlap with the main product.
The OmniPage installation (also installs PDF Create) took only 8 minutes on a reasonably fast Vista system. It eats up 1640MB of hard disc space. Paper Port 11 comes on its own CD and needs to be installed separately.
Firstly you need to think exactly what a full OCR package can do and one way is to know what you normally get with the 'crippled' versions. With them the words will be translated from the piece of paper they were scanned on into editable text and if that page was clean and the type was sharp you would probably get few if any errors. The difficulty would be special characters and formatting. As stated above if all you want is normal words without formatting then do not spend your money on a full specialised package such as this from Nuance.
As with most programs today there are 'Wizards' and even someone with little knowledge – with the aid of the wizards – can get good results. There is quite a daunting screen layout with three main windows, the one down the left side being thumbnails that can be worked with. The centre one is the Page Image and the right one the text editor.
I will spend some time going through the drop down menus to show exactly what can be achieved. The first as Windows demands is File with the main choices being New, Open, Get Page, Export Results and Print. The next is Edit and unit you have something open everything is greyed out. View is next and this has Toolbars, Ruler, Customise Columns, Text Editor Views, Verify, Character Map and Zoom. Next is Format and while this has fourteen options few are available before some text is imported. Around twenty items are on the tools menus including the all important Options at the bottom. Eight choices are under the process menu. Twelve choices are under the Window option and these determine exactly how the look and feel of the interface can be changed to suit any sort of work you may be doing. Finally nine options under Help competes the drop down menus.
The ribbon bar starts with 1-2-3 and this has six types of items. New Workflow, Import Workflow, Images to OPD, OPD to Word and TIFF, To PDF and RTF and to Word and Text. The second stage is to load from FTP this has five options Load Files, Load from Digital Camera, Scan, Load from FTP and Load from Share Point. Next is Automatic that decides how the output will look, Automatic, Single Column, Multiple Columns, Single Column and table, Spreadsheet, Form, Legal Pleading and Custom. Lastly Save to File, with Copy to Clipboard, Save to File, Save to FTP, Send to mail and Save to Share Point.
This is a very full featured piece of software and for the occasional user is total overkill, however should you need a full featured OCR package with more features than most other competitive products have then OmniPage 17 Professional from Nuance is likely to be the product that can do anything you want and probably lots more that you don't.
Doing my Internet searches found OmniPage 17 Professional from the first link below at a best price of £105.46 + £5.50 shipping, this is a huge reduction from the normal retail of close to £300. Since writing, this has been increased by a huge figure to £265.05 including free delivery. The upgrade is available at £199. Naturally I have reduced the value element from 5 to 3.
http://www.amazon.co.uk/gp/product/B0028N6OP2?ie=UTF8&tag=gadge0a-21&linkCode=as2&camp=1634
http://www.nuance.co.uk/imaging/omnipage/omnipage-professional.asp
The link above goes through what is new and or improved in version 17 and has a lot of other details on the link.