Norton AntiVirus 2009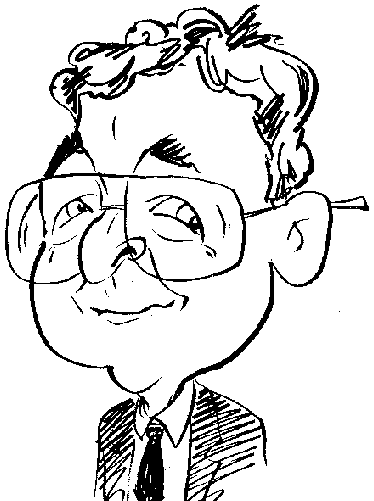 Review controls
For those who feel that they do not want the full protection and functionality offered by Norton Internet Security 2009, Symantec has released Norton AntiVirus 2009 with AntiSpyware (NAS 2009).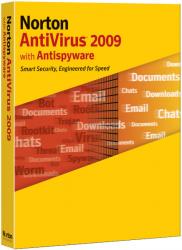 As with its main Internet Security product, NAS 2009 comes with one year protection for up to three computers per household which should cover most family set ups. Installing the product on my notebook proved to be painless but not as quick as I expected. As part of its installation routine NAS 2009 checks for updates and downloads any found. In my case, this took 13 minutes. After entering the required 25-character product number, the actual installation was completed in around two minutes. An on-line activation process was carried out before the program was launched.
The interface of NAS 2009 looks similar, if slightly smaller, that that of Norton Internet Security 2009. Positioned below a Secure logo are two bar graphs representing the current CPU usage by the main Windows system and the specific resources being used by the Norton software. It was noticeable that, even when the system was apparently idle and NAS was carrying out a background task, the system bar graph shown a slightly higher figure than the Norton bar graph. Both graphs dropped to zero when no activity was taking place.
NAS 2009 divides its functionality into categories designated as Computer and Internet with each having its own interface area. The Computer section provides feedback as to the status of AntiVirus, AntiSpyware and Advance protection. It also offers options to carry out a scan; view history and quarantine features; plus check for LiveUpdates. As the software had just completed a download as part of its installation, I was rather surprised, on selecting the Live Update option, to discover that 38.42MB needed to be downloaded and installed. This took 12 minutes and a system restart was recommended.
When undertaking a scan of your system for the different types of malware, NAS 2009 gives a choice of three options. As its name implies, Quick Scan is quick and took just over a minute to scan 3556 files on the test system. Not unnaturally a full scan, which digs deeper into the system, takes considerably longer. Scanning 235,101 files took 42 minutes. The custom scan allows the user to select what to check and set up a schedule.
NAS 2009 includes a feature entitled Norton Insight. This makes use of data gleaned from the Norton community to create a whitelist of trusted files. You can access this online feature and have your files checked against the list of trusted files. When I ran this module to check my files against this whitelist it reported that 13% did not match. Rerunning the test immediately produced figures of 16%, 18% and 14%. I then tried the full scan again. The time required was reduced to 30 minutes; an improvement but not as much as I expected.
Generally scans such as these need to be undertaken rarely as NAS 2009 provides a protective shield that stops any incoming virus and spyware threats from infiltrating the system. Virus update definitions are made available every 5 – 15 minutes to keep you up to date with the latest threats. Protection is also provided by warning the user when attempting to access known dodgy web sites is provided while messages delivered by POP3 and SMTP compatible email clients are scanned for any infections.
NAS 2009 is certainly an improvement over previous versions of the product despite the one or two disappointments with regard to speed of the product. Symantec has priced this product at £39.99. The price differential between this product and Norton Internet Security 2009 is such that there seems little reason not to opt for the extra functionality of the Internet Security package. The software requires a 300GHz processor with 256MB RAM and 150MB of had disk space running Windows XP SP2 and later.