Paint Shop Pro Photo X2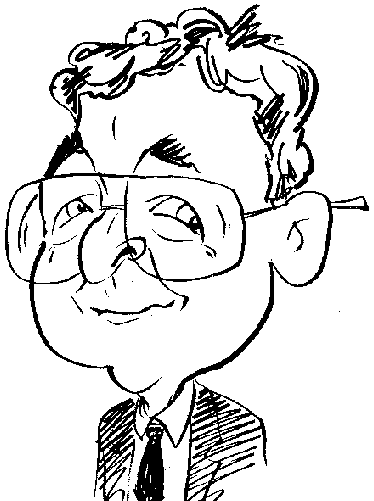 Since taking control of Paint Shop Pro, Coral has added "Photo" to its title and provided annual versions of the software.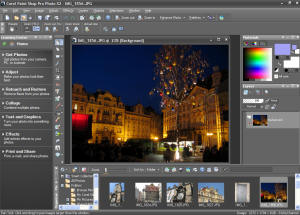 Meeting up with an old acquaintance can sometimes be a cultural shock as happened with my first view of the latest version of Corel's Paint Shop Pro Photo product. Now up to X2 (surely if you are following the Roman numeral sequence then this should be XII), has been given a new set of clothes with a graphite grey coloured interface. If this new colour for the interface is not to your taste then you can revert to the familiar old style colour scheme.
However we are getting slightly ahead of ourselves as the installation process does require a few words. For somebody who has installed every version of the product since its early days as a Shareware title offering graphic file conversion capability, the installation process of this latest version certainly puts a strain on the user's patience. While little user interaction is required, apart from entering the product's serial number, you are forced to sit through innumerable progress bars that seem to take an age to fill up only to be replaced by yet another one. Fortunately you are not required to carry out a system restart to complete the process.
According to Corel sources, the X2 version of Paint Shop Pro Photo includes a copy of Corel MediaOne Plus which provides the means to put your images to various uses such as slideshows, albums and calendars. However, as this was not available at the time of press copies being burned, a download was required for this application. Checking with Corel, I was informed that the way to proceed with this operation was to download the trial version of the product. After the trial period, the software would then revert to the standard version of Corel MediaOne. How this matches up to the promised Plus version I am not so sure. I am still in the 30-day trial period. What I do know is that this download consisted of 250MB of data which then required its own installation process. Hopefully the appropriate code for Corel MediaOne will be included in commercial versions of Paint Shop Pro Photo X2.
Even after several sessions working with the new colour scheme, I am still undecided whether I prefer it to the old familiar look - so the jury is still out on that particular point. Instead let's jump in to another aspect of makeover and that is the new tools that are provided to let you get to work on your photographs of friends, family and even some unsuspecting colleagues.
Both the blemish and suntan tools have been enhanced, making them more usable and realistic in their results. New to the product are the Eye Drop and Thinify tools. The former can clear up the white of eyes, especially those bloodshot from a heavy night, but some care does need to be taken as it can affect surrounding areas of the face. Thinify might seem like a god-send for those anxious to loose a few pounds and inches but nature isn't fooled so easily. While you might get away with some slight adjustment (Nip and tuck is isn't), it soon can become obvious that this tool is just squashing the image with the result of distorted features in an almost morph-like effect.
The makeover tools form just one part of Corel's new Express Lab which brings together a number of features and images into the same environment. Among the tools are those to straighten or crop an image; apply a smart photo fix (I don't always agree with the results); and use a clone brush while image waiting to be worked on sit in a pane across the bottom of the screen. I particularly liked the "Crop to New Image" feature which allows you to caption sections of an image while the original remains on screen for further work.
If you are the type of person who takes multiple shots of the same scene using different settings, then you will appreciate the new HDR Photo Merge feature. It does what is says by merging together these images to improve detail and shadow effects. Personally I prefer "playing" with the various effects available by creating weird and wonderful scenes using a range of film and filter options; illumination effects; and a black and white film option. Throw in the ability to adjust the depth of field and add some of the enhanced Picture Tubes and you have the ability to really personalise an image. Fortunately the new Auto-Preserve Originals option allows you to revert back to the original image if you go too far with your adjustments.
Corel Paint Shop Pro Photo X2 now includes a new Visible Watermark feature. You will need to create a file holding this watermark but then it is an easy matter to add it to an image. The watermark can be text, a picture or combination of both. Adjustments can be made to the size and opacity of the watermark to suit the image. The watermark can then be tiled or positioned in the centre or any corner of the host picture.
Finally there is just enough time to mention the improved save capabilities with this latest version. Save As will now present supported file formats with your favourites at the top of the list. A new Save for Office command lets you choose from various types of use and then optimises the image for that particular task whether sending by email, desktop or professional printing.
Corel Paint Shop Pro Photo X2 certainly looks distinctive and adds some new features. It has a suggested retail price of £79. Minimum system specifications include a 1GHz processor running Windows XP or Windows Vista with DirectX 9.0c, 256MB of RAM (768MB for Vista) and 500MB of hard disk space.
http://www.corel.com/servlet/Satellite/gb/en/Product/1184951547051