Mark My Words!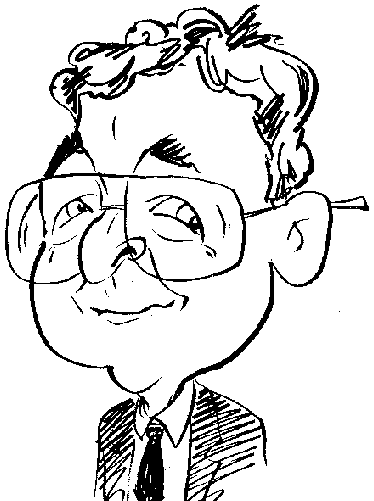 Review controls
Does your computer listen to you? If not then maybe it needs the assistance of a product such as Dragon Naturally Speaking.
As the processing power of hardware has improved and increased memory has become more economically viable, one type of application that has benefited more than most is that of speech recognition. Leading the way in this particular area is Dragon Naturally Speaking (DNS from now on) from Nuance (nee ScanSoft). Now up to version 9, DNS is available in Standard, Preferred, Mobile and Professional flavours. This review is based on DNS 9 Preferred.
DNS 9 arrives on two CDs (how long before the product is issued on DVD I wonder) and comes with its own headset microphone that connects to your sound card. Support is provided for a Bluetooth microphone headset but you will need to provide this type of device yourself. As is becoming increasingly common, DNS 9 offers you the opportunity of going online to check for any updates at the conclusion of the installation process. Whether you take this option or not, you will need to activate the product either immediately or before you use the software five times otherwise it will cease to run.
In the 18 months or so since the previous version of DNS, several new and enhanced features have been implemented into this version. Nuance is making a great play about DNS 9's ability to be useable without any initial training. While this is quite possible, I would advise, to avoid any possible disappointment, to work through at least one of the training dictation passages (that include the old favourite of a brief section from Alice's Adventure in Wonderland) in order to achieve greater recognition accuracy.
Taking my own advice, I used one of the training passages (not Alice this time) before undertaking any live dictation. DNS 9 lets you dictate using its on build-in Dragon Pad editor or you could dictate direct into various word processors, including Microsoft Word and Corel WordPerfect, and various Microsoft Office applications. With this latest version of DNS you get support for Mozilla and Thunderbird. There is also a Dictation Box option for use with applications that do not fully support speech commands.
To activate DNS you simply click on the Microphone icon displayed on its Task Bar which, by default, sits at the top of the screen although it can be positioned elsewhere if that is more convenient. The microphone icon will change from a prone to upright position to indicate it is active and you can begin to dictate or issue commands. When working with an application, such as those mentioned previously, that support DNS features, a "Select and Say" on the DNS Task Bar will glow green.
My chosen vehicle was Word and the results achieved on a first attempt were more than satisfactory. Dictating a 541-word document produced just 12 items of wrongly identified speech into text. This works out at an accuracy level of 97% which hardly leaves much room for any future improvement through continuous use of DNS that is promised as the software adapts to your voice plus dictation and writing styles. DNS can be directed to check your documents and emails to get a better understanding of your general vocabulary and use of syntax.
DNS 9 comes with various tutorials dealing with different aspects of the application and its use. You can work through these at any time and in some cases you will benefit from spending time with them. This is especially true with tutorials dealing with using voice commands to carry out any editing. Although you can opt to edit a document using the traditional keyboard and mouse method, DNS does have the ability to learn from its mistakes if you use voice commands to carry out editing. I must admit that voice editing does take a little getting use to as you need to insert a pause before and after a command while not allowing a pause during the issuing of the command itself. You will probably find it slower, initially using voice commands, but perseverance does have its rewards as the software's accuracy improves.
While DNS was impressive in its ability to convert speech to text, it was less appealing when reading back text. There has been some improvement in this particular feature but the results continue to be easily recognisable as computerised speech. You are also limited to just a couple of voices, both female, with either a UK or American accent.
Separate profiles can be created for individual users which means each family member can work with the product. You will have to make some adjustments to your style of working but it is a viable alternative especially if typing is not your strong suit. DNS 9 Preferred is an excellent example of showing how far recent strides in speech recognition have progressed. Pricing has been set at £149.99 and you will need to be running Windows XP on a 1GHz processor with 512MB of RAM.
http://www.nuance.com/naturallyspeaking/