Turbo Backup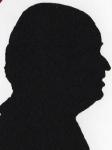 This is under the banner of Ability software, a company that has been around for almost as long as the PC. We all know how vital Backups are, is this easy enough for people to do them?
Turbo Backup comes on a CD in a DVD case, I installed it in three minutes and it used only a few megabytes of hard disc. I tend to Backup to an external USB drive and on the test machine that gets the drive letter of 'E'. When I first looked the choices were to the 'C' drive or to the 'D' drive and that is my DVD drive. However on further investigation I find that you can Backup to any drive or folder by using the Backup Wizard, 'What to Backup and Where to Store screen'.
Backing up to the same hard disc is not a good idea as if you get a hard disc crash your backup is lost. Backing up to a CD has a 700MB limit and a DVD - dependant of type - up to around 9GB. Yes data files for most home/soho users will probably be far less than the DVD figure. However a total backup is nice to have but this probably needs somewhere between 20-30GB of space, yes Turbo Backup can span multiple DVD's but a dedicated external USB drive is probably easiest and with them costing well under a hundred pounds for something between 200-300GB it's not that expensive. My second choice would be an internal drive as this would give you some hope if your 'C' drive was to die. I mean another physical drive and not a partition on your main drive.
Having done the install it then wants to do 'current state' backup, I doubt the average user will even know what use this is, on my system this was 495MB and took under four minutes, by default this goes into the My Documents folder, as stated this is not exactly the best place.
There are general help files within the package but to be able to download a printable copy of the manual you have to register, this is something that I think is not really on, it's one thing to have to download files, it's another to force registration.
I did a number of smaller backups from the Backup Wizard screen you need to fill in several things, name of backup for an example, photos. Select Files or Folders (with or without) sub folders, this can be done using Browse. Where this is, either a CD/DVD or to Folders or Files select by clicking one of two radio buttons. Finally select the Target this can be a drive or a folder within a drive if the latter does not exist it will be created. A couple of check screens then appear I found that 660files totalling 526MB took 45 seconds to copy to the external USB drive. If you wish you can zip the files so they take up less space. This action is something you would certainly consider when doing a full backup.
Certainly for backup of data where you select files and folders this works well and if backing up to a USB2 drive it is quick. You can schedule regular backups, this is great idea if you can become disciplined enough to store all your data within certain folders, create it once and then you should be safe. However any backup is only as good as the frequency you do it.
Let's say you setup a regular backup of data every Friday at 3PM. By Tuesday could you be sure all the information you have entered on Monday and Tuesday is still available to be re-entered?
Doing my Internet searches found it at £24.99 including P&P from the link below.
http://www.amazon.co.uk/gp/product/B000FAM008/026-6824645-2258054?v=glance&n=300435
http://www.asiessentials.co.uk/TurboBackup.htm