PIN Protected Data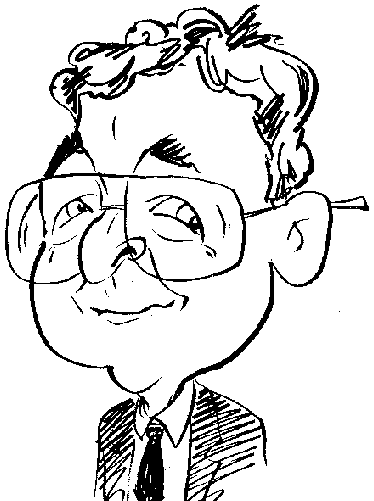 Review controls
Offering to keep your data secure is a hardware device from iStorage.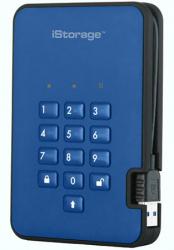 click image to enlarge
Described as the "most secure hard disk drives ever made", iStorage has launched its new ultra-secure diskAshur range of devices. The range consists of diskAshur2, diskAshur2 SSD, diskAshur PRO2, diskAshur PRO2 SSD and diskAshur DT2 models. This new range features fast USB 3.1 speeds. PIN authenticated hardware encryption incorporating iStorage's unique Enhanced Dual Generating Encryption (EDGE™) technology. I have been looking at the iStorage diskAshur2 version of the product.
Available in a choice of Phantom Black, Ocean Blue (my review model), Fiery Red and Racing Green with capacities of 500GB (my review unit), 1TB and 2TB offerings, the diskAshur2 device has dimensions of 124 x 84 x 19mm (H x W x D) and weighs 220g. To help protect this portable hard drive when in transit, even though its outer casing is both water and dust resistant up to IP56 standard, iStorage supplies a zipped and padded rigid case with lanyard. Using this case does increase the size (145 x 98 x 33mm) and weight (297g) a little but not too excessively. You could easily slip the product in a pocket without too much discomfort with or without the case.
Decorating the front face of the diskAshur2 is an alphanumeric keypad made up of a 3 x 3 arrangement of raised individual buttons plus additional buttons for Lock, Unlock, Shift and Zero. Positioned just above the alphanumeric pad are three LED lights used to indicate modes designated as Standby/Locked, User/Unlocked and Admin. A channel, running down the right side of the diskAshur2 unit, houses a permanently attached short USB 3.1 lead for linking this iStorage device to a computer. On the left side of this unit is a desk lock connection for a more physical security fastening.
In order for the diskAshur2 to operate, it does need to be connected to a powered USB port on a computer. Whenever this portable drive is connected in this manner, the diskAshur2 will undergo an automatic self-test to ensure that all its security components are working as they should be. Feedback from the LED lights, mentioned earlier, will emit a coloured sequence of Red, Green, Blue, Green, Green and Red to provide the reassurance to the user of a successful test and allow the drive to be unlocked with the Admin PIN for further activity.
Initially the Admin PIN will be the default 8-character number. You are advised to change this PIN using the 6-stage procedure listed in the supplied Quick Start Guide. A similar procedure is available, and listed in the Guide, to create an independent User PIN which will then allow the drive to be unlocked by either PIN.
iStorage has instigated a set of rules regarding the creation of PINs. They must be between 7 and 15 digits in length. A PIN can not contain all sequential or all repeating numbers. The Shift key can be used to increase the pool of available digits that can be used in the creation of the PIN.
Built into the diskAshur2 are a number of security features to help protect the content stored on the device. At the centre of these features is EDGE technology. This particular feature makes use of a dedicated hardware-based secure microprocessor that offers built-in physical protection that has been designed to defend against such episodes as external tampering, laser attacks and fault injections. When these types of hacking attempts are detected, the drive enters a deadlock frozen state to thwart the assault.
EDGE is not the only defence factor built into the diskAshur2 by iStorage. There is also a feature which iStorage refers to as Brute Force Hack Defence Mechanism. This feature, when faced by the 15th consecutive incorrect PIN entry will delete the encryption key and lock itself. This will have the effect of rendering the data as being lost for ever.
On a more individual basis, users get the means to pre-program the diskAshur2 so that it will react to the entry of a designated PIN by deleting the encryption key which, as I have already mentioned, renders any resident data as being lost for ever. You can also set a period of inactivity time after which the drive will go into automatic lockdown mode. Finally iStorage has coated the unit's keypad with a wear resistant epoxy coating to hide any button usage which might enable a third party to detect and work out the possible PIN combination.
Testing the speed of operation with the diskAshur2 quickly made it clear that this product is more suited to being used with a laptop device. Due to the rather short USB 3.1 lead, which forms part of this package, it was rather difficult to access the keypad with my floor mounted desktop boxes placed under tables and with USB 3.1 ports at the rear. Using an appropriate extension lead did help but sometimes there is not one available.
Using a mixture of music and video files, the following times were achieved via a USB 3.1 connection using Copy & Paste.
diskAshur2 500GB model

| File Type | Read | Write |
| --- | --- | --- |
| MP3 Music 705MB | 1 minute 54 seconds | 4 minutes 11 seconds |
| Video 13.7GB | 2 minutes 15 seconds | 7 minutes 37 seconds |
As can be seen from these timings, the diskAshur2 performance was far better when reading rather than writing data but in either case it was not too much of a slowcoach. The 500GB version of diskAshur2 is priced at £159. This drive can be used with MS Windows, macOS, Linux, Android and Chrome platforms.