Rescuing the Kingdom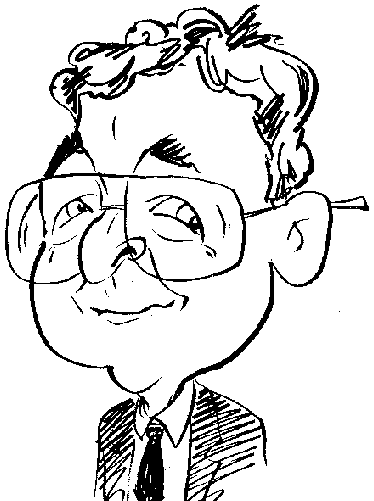 Review controls
Faced by a powerful curse, you will need to use your alchemy skills to win the battle.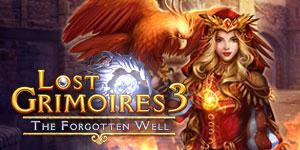 veloped by World-Loom GAMES, "Lost Grimoires 3 - The Forgotten Well" has been categorised as belonging to the Hidden Object genre. However this game also features elements of Adventure and mini-game action as you enter a world where the war between the Kingdom of Phoenix and the elves appears to be coming to an end. But is everything as it should be as an alchemist suspects the King has been cursed? You are cast in the role of helping the alchemist discover the truth and save the Kingdom of Phoenix from a war caused by a powerful curse.
As usual with games of this type, you can make certain adjustments to the game playing environment. You can set the volume level for background music, sound effects and the voice dialogue delivered by voice actors. There are also options to play in full screen mode and use a custom cursor that changes shape to reflect when different actions are possible. The game offers the player a choice of four levels of difficulty as you select from Casual, Advanced, Expert and Custom. Depending upon the player's skill level, you can opt for a wider range of assistance and the speed at which it is offered with glimmers, sparkles and a more wide ranging optional tutorial. You can also avoid or increase the severity of a penalty issued for over-indulging in mis-clicking during Hidden Object game play.
The game's opening title screen offers an Extras option which contains a number of elements that relate to features found in the main game. You can access music tracks, concept art and backgrounds immediately. While this is a fairly common facility, the game also gives you immediate access to cut-scenes, six Hidden Object sessions and six mini-games before encountering them in the action of the main game. It certainly makes my job easier when reviewing the game.
Your entry into this fantasy world begins with a lengthy animated video sequence laying groundwork as the female alchemist declares her worries about the current situation and looks for help in putting matters to right. An optional tutorial can introduce you to the full screen view of the current scene with an area running across the bottom of the screen giving access to various tools. Taking up a central position is the game inventory showing mini-images of items found. Any item accompanied by a Plus sign will require an action before it can be used. Located to the left of the inventory is a shortcut to the game's menu. Later this will be added to with a map feature and an alchemist bag. Available for access from the right of the inventory are the Hint feature and your current objectives.
As your mouse cursor travels around the current scene it will change shape to indicate when different actions are possible. You could see a magnifying glass (look closer), gear (examine), hand (pick up), ? (learn more about), lips (talk to a character) or an arrow (pointing towards a possible exit). It was noticeable that the greater majority of the background scenes, on which the action was mounted, were rather static and, while well-drawn, failed to fully draw the player into the story line
In true adventure fashion this game involves a lot of backward and forward movement between scenes as necessary items are collected and then used elsewhere. From time to time you will encounter other characters, including a bird that likes to eat insects, who have information to impart. Dialogue will be delivered in text and vocally with an occasional change of words when printed or spoken, from a full-size character with quivering lips. When a conversation takes place then the text will change colour to reflect who is speaking.
Along with different characters, you will be faced by a selection of mini-game challenges. These mini-games have been designed to slot into the storyline without seeming to be out of place. A Skip option becomes available just in case you find a particular puzzle proves too difficult.
Hidden Object sessions have their part to play in this game. You will either be presented with a list of different items, a specific number of one type of object or various images which will need to be located. If any of the listed text items are coloured orange then some additional action, such as moving a curtain, will be required before the item became available for selection. From time to time you will need to complete a Narrative Hidden Object session as a series of sentences are used to indicate objects which will need to be found. You will be rewarded with one of the located items at the conclusion of a Hidden Object scene.
Ensuring your attention does not waver, this game throws in a number of collectibles which, not surprisingly, will need to be collected. A Family Crystal tends to get excited when a collectible is in the vicinity. You also need to be aware that as an alchemist you will need to create potions and spells to aid your task. Using your alchemist bag you need to gather the appropriate ingredients with the correct elemental molecules plus find the necessary recipe. The concluding process of creating a spell involves collecting the designated number of adjacent coloured stones within a specific number of moves.
As you travel around the Kingdom seemingly encountering treachery at every step and not knowing who to trust, you will be faced by numerous challenges that sometimes require a skill other than creating spells. You will need to destroy enemy forces that are resilient to your crossbow bolts, climb high obstacles plus steer your horse through a forest of trees when being pursued by the enemy, to mention just some.
"Lost Grimoires 3 - The Forgotten Well" may have a slight old-fashioned feel to it but it is worth considering. I enjoyed playing the game which I obtained from Gamehouse.com where it is priced at $9.99. The game requires a 2.0 GHz processor with 1024MB of RAM and 1.01GB of hard disk space running Windows 7 and later.
http://www.gamehouse.com/download-games/lost-grimoires-3-the-forgotten-well