Canon PowerShot A3400IS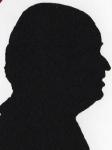 Review controls
It used to be that Canons smallest cameras were the Ixus brand. When this PowerShot arrived I had to look at the box to be sure it was a PowerShot as it is truly tiny and only the Canon Ixus offerings have been this small.
Buy Now!
Canon PowerShot A3400IS
Available for £119.99
including free delivery
From Currys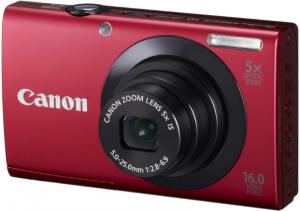 click image to enlarge
The Canon PowerShot A3400IS measures 9x5.5x2cm, the last figure can increase to 4.5cm with full zoom but unlike some other small cameras the amount the lens expands varies little according to the amount of zoom. While 5x is not huge by some recent cameras it means that you should be able to hold the unit securely in normal conditions. The unit weights 140grams.
This is a 16MP offering and while total image size does not always mean great image quality this seems to give good sharpness and depth with images even those taken at one of the lower image settings that this unit offers.
Canon uses L, M1, M2, S and here W as descriptors, the first four are all 4:3 and the last one is 16:9. So 4608x3456, 3264x2448, 1600x1200, 640x480, the W offering is 4608x2592. So while there is a drop from 16MP to 8MP for most wanting to print A4 images the 3264x2448 is still overkill – the display reckons this size will print A3- but probably 1600x1200 will not be quite enough. I certainly zoomed into and printed part of 3264x2448 images taking the image from about a third of the original size to still give a clear sharp A4 image.
Video can be captured at 1280x720 or 640x480 and both reproduced well in a window on a PC screen without any problem.
Going round the unit you immediately notice the lack of buttons and connections. The left side is clear while the right side has a wrist strap anchor point and a rubber bung covering the AV connector. The top looks sparse by only having a near invisible bar on/off and silvered shutter release which has the wide angle / telephoto around it.
The base has a tripod screw and a door behind which any SD card and the solid battery are inserted. The front has the lens towards the left side with even further left and above the bar flash that is never closer than 2.5cm from the lens.
This leaves the back which is dominated by the TFT that is 6.2x4.7cm which equates to 3inch diagonal imperial measurement. To the right of the TFT are four well marked buttons and the ubiquitous five position joystick.
Looking at the web site I see this unit is available in Red, Gold, Black and the Silver finish that I was sent. There are 32 scenes available and while I think this is perhaps more than required they are still useful when you come across unusual conditions such as Snow, Beach or even Fireworks.
I doubt that many will buy this as semi pro unit but it does take rather good images. In my work I often come across professional photographers with a huge array of cameras and lenses, often they have a small camera in a pocket for that quick image when it is not possible to quickly change a lens.
For the total novice they will enjoy the help button marked simply with a '?'. For the more adventurous then you can experiment with effects such as Fish Eye, Miniature and others just to see exactly what you can produce.
Face Detection is now standard on most units as indeed is Image Stabilization both do what they claim to efficiently.
Doing my Internet searches found the Canon PowerShot A3400IS at a best price of £119.99 from the first link below. It should also be available in their shops
http://www.currys.co.uk/gbuk/canon-powershot-a3400-is-compact-digital-camera-red-12339428-pdt.html
www.canon.co.uk/For_Home/Product_Finder/Cameras/Digital_Camera/PowerShot/PowerShot_A3400_IS/