WinZip System Utilities Suite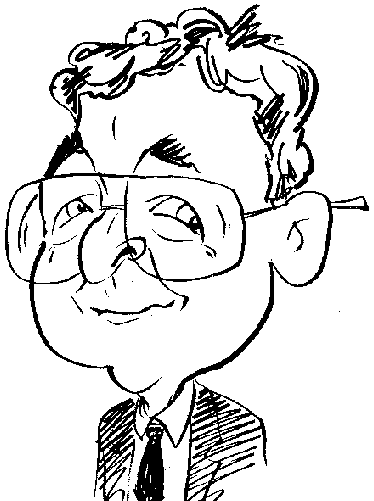 Review controls
Windows tends to slow down with age and I know how it feels. This next title offers to help.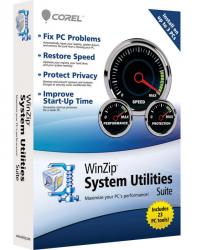 click image to enlarge
Say what you will about Microsoft and its various software products but you will probably have to admit that the different versions of its Windows operating system have certainly opened the door for other companies to step in and develop software designed to enhance the Microsoft offering. Whether it is adding functionality requested by users or simply helping the Windows operating system run smoothly on the host computer, a choice of titles is usually available to help satisfy users' needs. One such product is WinZip System Utilities Suite from the Corel stable. This product offers to keep your PC running at peak performance through the use of various tools. You can download this software from www.winzipsystemtools.com.
WinZip System Utilities Suite fires up with a text-based menu offering that, while hardly the most impressive I have seen, is well set out and serves its purpose. The menu opens at the Home page view with status feedback being provided for issues regarding Security, Cleaning and Optimise features. There are also options to switch between quick, deep and custom scans when delving into the suite's functionality.
Running down the left side of the menu is a series of task-based options. Appropriately heading this list is Smart PC Care which will be most users' first port of call. This task tackles disk performance, security issues, system drivers and Registry related problems. On the test machine, the scan (I had selected the quick scan option) highlighted 247 junk files and folders, 8174 Internet and other privacy issues, 38 outdated and missing drivers plus 238 Registry problems. And I though that this computer was reasonably up-to-date and performing adequately.
Even with the quick scan option selected, the scanning process was fairly lengthy and the following automatic optimising taking even longer due mainly to the downloading and installation of the various drivers. A system restart was required to complete the process. Re-running the same scan immediately afterwards was a little worrying as further issues were detected.
Junk files and folders racked up 26 issues, Internet and privacy traces produced 2129 hits and Registry fragments totalled 14 issues. However drivers received a clean bill of health. No system restart was required this time. A third run-through produced 2 junk files and folder issues plus 75 Internet and privacy issues. These figures were then reduced to 1 hit for both categories with a fourth scan. So if at first you don't succeed try and try again.
For a more specific approach than that offered by Smart PC Care, you can select from the other various task-based option in the left sided list. Registry Optimisers gives you a choice of Registry Cleaner or Registry Optimiser that provide the functionality their titles indicate. The Disk Cleaner & Optimisers section offers a choice of four tools. A System Cleaner removes unwanted clutter while the Disk Optimiser removes fragmented gaps from drives. There are also tools to check disks at start-up and display graphs showing disk usage by files and folders.
Windows Optimisers gives you a choice of opting for a faster gaming experience, freeing up unused memory and updating system drivers. Offering Security & Privacy protection, this section also includes tools to securely delete secret files and folders plus password protect sensitive personal files. The Backup & Recovery section provides the means to backup, restore and undelete accidentally removed files.
A Common Problems Fixer section provides access to three tools. PC Fixer checks the system for known issues which are categorised as concerning the Control Panel, Desktop, Explorer, Internet Explorer, Taskbar, Windows and Windows Media Player. You can then cherry pick those issues you wish to be dealt with and fixed. A System and Security Advisor offers to fine tune your system with tips following a scan. The third tool in this section will scan for duplicate files to help free up disk space. The final section covers tasks to update drivers, remove unwanted programs from the system start-up routine and uninstall applications that are no longer needed plus schedule future scans.
WinZip System Utilities Suite certainly can offer a range of functionality to deal with Windows related issues. I feel it is more suited to an experienced rather than novice user. While the WinZip website promises a free download of this program, this software will only run checks on your system. If you want it to do anything positive then you will need to take out an annual subscription costing £34.74 to repair any issues it finds and download out-of-date or missing drivers. WinZip System Utilities Suite will run on any system from Windows XP onwards.