WileyFox Add-X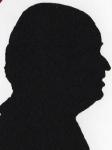 Not exactly a new phone but a chance to purchase this 'mid-range' phone at a lower price by simply accepting a static ad as your lock screen, so you get a new phone of a design only launched a few months ago at a price of around 60% of what you would pay without the ad lock screen.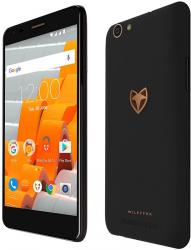 click image to enlarge
The phone I was provided with is the Spark X which originally launched with a version of Android 6 and now with 'Add-X' comes with Android 7, at the event I was led to believe this was going up to Android 7.1.2 (the current version) but despite me keeping it on for a week no upgrade beyond V7 was offered and when I queried this with WileyFox I was told that was not the case and this phone will not be further updated.
It is 15x7.5x.8cm and weighs 174 grams. My unit was a creamy white with gold WileyFox logo and small camera protrusion also in the gold colour, the division between the front and back is also a .2cm gold band.
The viewable screen is 12x6.7cm which gives the notional diagonal imperial screen measurement of 5½inches.
Bootup is 28 seconds, shutdown is 2 seconds. This was sent to me with Add-X installed and if you swipe right that is it not a picture of your dog or cat but in my case a picture of a pizza but that is the only intrusion. If you should want more information on the firm offering the pizza then swipe left.
Interestingly enough as I tend to turn whatever phone I am using 'off' there is no Add-X screen on first turn on.
The main camera is 13MP and takes acceptable images and OK videos. The front offering 'selfie' camera is 8MP.
The resolution is 720x1280 which does lack some pixel density with the larger 5.5inch density to fill.
The big bonus is losing the Cyanogen overlay and now it just uses Android like most others there is a small improvement in boot up time without Cyanogen.
Another plus over earlier offerings is that you now get 16GB of storage. This is actually around 11.3GB available and when new around .5GB of the available storage is used, so actually around 10.8GB available.
It has 2GB of RAM with around half that available to use.
As far as battery use you should get a full day – even with the larger screen than the original Spark – as it has a slightly larger battery at 3000mAh.
This is not a newly launched phone and the discount offered for accepting an advert on the lock screen is not a problem providing you always swipe right it just disappears and the only people to be disappointed are the partner or pet that is no longer your lock screen.
However when looking around I can see the phone for as cheap on sites like Amazon but no doubt that will still come with Cyanogen.
So if you want a smart looking new phone that does not tie you to any provider and looks the business when you pull it from your pocket this offer from WileyFox could be on your shortlist.
The stated price is £139.99 but if you accept Add-X it is £79.99 which is a 43% reduction on base price.