An Instant Ink HP Device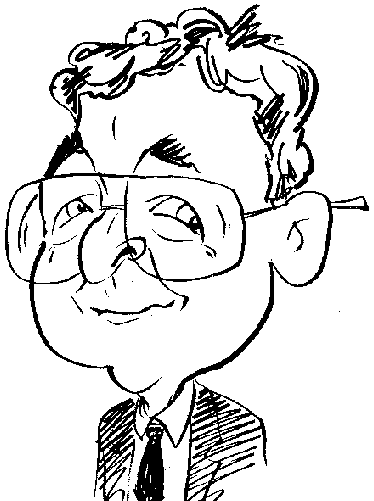 Review controls
With a new line up of inkjet printers, Hewlett Packard is not offering a new ink replacement service.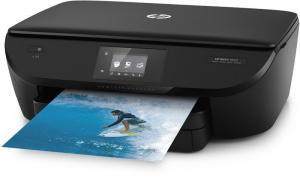 click image to enlarge
You might have seen the latest television advert from Hewlett-Packard. This is the one regarding the company's Instant Ink scheme which has just appeared as I write these words. For those who have not seen the advert or are unsure as to what it may entail, the Instant Ink scheme offers to save the user up to 70% of the cost of ink when using an eligible printer. Based on a specified printing plan, which can range from producing between 50 and 300 pages per month, you pay a fixed monthly fee.
Your printer will automatically inform HP when you are running low on ink and high yield replacement cartridges will wing their way to the user with the cost of postage and ink cartridges included as part of the fixed fee. Used cartridges can be returned to HP in the provided postage-paid envelopes for recycling thus raising your Green credentials.
Depending upon the plan, if you exceed your monthly quota then there will be a charge of £1 for a designated number of extra pages. However you can carry forward a set number of unused pages each month. The amount, again, will depend on the selected plan. According to figures released by HP, this Instant Ink Occasional Printing plan will saving you £78 in a year, with the Moderate plan producing a saving of £168 per annum, while the Frequent plan (up to 300 pages per month) could offer a yearly saving of £516. As I only get to try out printers for a short period I have not been able to test this scheme.
I mention the details relating to HP Instant Ink because this next printer under review is one of the eligible models. This is the HP ENVY 5640 offering print, scan, copy and photo printing capabilities.
Decked out predominately in matte black with a couple of lacquered bands that help define the different elements, this multifunction device has dimensions of 454 x 410 x 161mm (W x D x H). The unit is box shaped with a rounded front and what looks a little like a protruding lip. This lip is actually the combined paper input and output elements of the printer. Just prior to printing a document, a tongue will pop out from the top part of this feature to help ensure that documents are not scattered around. Up to 125 sheets of copy paper can be stored in the input compartment while the output section is capable of holding 25 sheets.
Centrally positioned on the sloping front of the unit is a 6.75cm colour touch screen with touch sensitive buttons along the left side and bottom of the screen. Further to the left is the power button plus a Wi-Fi indicator light. A circular door on the left front hides an SD memory card slot. Connections for power and USB connectivity are located at the rear of the unit.
The HP ENVY 5640 is a two-cartridge device. These cartridges, one for colour and one for black, are inserted into the body of the printer. A check is made to ensure that genuine cartridges have been inserted, I am not sure what happens if third-party cartridges are used, and a print head alignment test is carried out as a sample document is printed.
Included with this multifunction device is a software CD that leads the user through the process of installing drives and various utilities plus creating a USB or wireless link between the device and host computer system. While this set-up wizard performs its task, it is not the quickest or slickest example that I have encountered. For example it required a couple of attempts before it was able to identify any wireless networks. As I was unable to discover a WPS option for connecting to my network, I was forced to enter the password using the rather cramped keyboard that appeared on the touch screen. My fingers were never designed for such a small keyboard. The set-up process also requires you to create a free HP account for online activation in order to gain access to all the device's features. This is the first time that I have had to carry out online activation for this type of device.
The print driver supplied with this product offers a range of print styles such as General, Duplex, Photo and Economical Printing with a choice of draft, normal or best quality. I ran my usual tests with a monochrome 101-word document and a second 101-word document with an additional small colour image using the three print qualities. The page rates are displayed in the table below. Image quality was good in all cases with a slight darkening with the text for both Normal and Best prints.
Draft25ppm20.5ppm
HP ENVY 5640 Print Speeds
Monochrome
Colour
Normal
21ppm
12ppm
Best
5ppm
4ppm
I then ran timing tests for printing photos using the HP Photo Creations software which needs to be downloaded. The timings achieved are shown in the next table.
HP ENVY 5640 Colour Photos

| 4 x 6 print | 5 x 7 print | A4 print |
| --- | --- | --- |
| 25 seconds | 36 seconds | 25 seconds |
Using the printer's automatic Duplex feature, I printed a 10-page document (5850 words) on five sheets of paper. This task took 97 seconds to complete. Finally I ran a couple of tests to check on the timings using the scanner in conjunction with the printer to produce a monochrome and colour copy. Both scan and print operations took 100 seconds with the print quality hardly matching the time required. Image quality was just about acceptable but not of the same standard produced by the standalone print function.
The ENVY 5640 is capable of producing excellent text documents and good quality photo images at reasonable speeds. However this does not apply when using the scanner to copy documents. I also encountered a problem when a paper jam was immediately followed by a loss of Wi-Fi signal. Turning off and restarting the ENVY 5640 restored the connection. The HP ENVY 5640 is priced at £99.99 and supports Windows Vista and later or Mac OS X Lion and later.
http://store.hp.com/UKStore/Merch/Product.aspx?id=B9S59A&opt=BHC&sel=PRN