LG Flatron E2360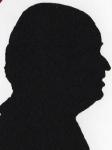 Review controls
The last long term test panel I reviewed I ended up buying. That was when flat panels were in their infancy. This one I have been using for several months and yes I have purchased it yet again, it's lighter, bigger and brighter.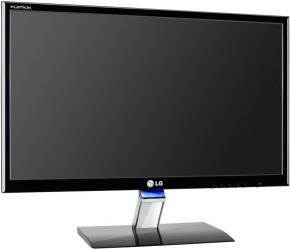 click image to enlarge
The LG Flatron E2360 is a 23inch offering that is 54x38x1.5cm. The screen itself is 54x32cm, the viewable area is 50.5x28.5cm giving the notional imperial measurement of 23inches. No matter how large a panel is, it seems the ideal resolution (maximum) is 1920x1080.
In a way this is great as you can have two decent sized windows open side by side or see a lot of a spreadsheet at a good resolution. However every up has a down and I miss the extra depth that my old 1600x1200 resolution panel gave when viewing Internet pages I now have to do a great deal more scrolling than before. I remember panels that clicked round 45 degrees so that landscape became portrait but then I would probably want more than the 1080 width.
There are six touch buttons on the bottom right edge of the unit and in the test period of several months apart from testing I have used only the rightmost one the on/off control for the screen which normally is for overnight.
Any of the first five buttons is monitor (panel) setup with the five buttons being given a sub menu action menu, mode, auto, input and exit.
A click on the menu button then brings up opportunity to change the slider settings for Brightness, Contrast or Sharpness. Click the next drop down menu to adjust Colour Temp, Preset and Gamma. The next menu option has opportunities to adjust the Vertical, Horizontal, Clock and Phase while the D-Sub setting (1920x1080) is shown at the bottom of this menu. Next option refers to speaker but as this unit does not have speakers this is greyed out. The final tab is Others giving Language, Power Indicator, White Balance and Factory Reset the latter should you mess with the settings so much that it is easier to start again from base settings.
The second button Mode gives four options, Normal, Gaussian Blue, Sepia and Monochrome. The third button is Auto and this might be required if you change from the default resolution and the panel has not re centred the panel automatically. The final choice is input where it looks to see if you have changed from the option selected to support other inputs.
The rear of the panel has five inputs grouped together, D-Sub (VGA), HDMI, Digital, Speakers and Power Adapter.
Where the panel meets the hinge there is a blue light showing when power is on (display showing) and red with no display, when you press the button to turn the display off the light goes out. This 4cm long bar was a distraction originally, however now it's almost a reassurance and provides a checkpoint when the screen may have timed out.
My initial notes said that the display was a little washed out but maybe my old panel was a little vibrant, certainly now I do not feel there is anything wrong with it and any movies I watch always seem to look correct.
If this lasts as long as my previous panel then I will be quite happy, it was still working when I retired it but as I connect through a KVM switch I had started to notice that the time between showing the display of one to another was growing, still rock solid but just a little slow to change.
There is around 15degrees of back tilt but no tilt forward.
Doing my Internet searches found the LG Flatron E2360 at a best price of £194.99 from the first link below.
http://www.amazon.co.uk/gp/product/B0042D5DGC?ie=UTF8&tag=gadge0a-21&linkCode=as2&camp=1634
http://www.lg.com/uk/it-products/monitors/LG-led-monitor-E2360V.jsp