Peggle Returns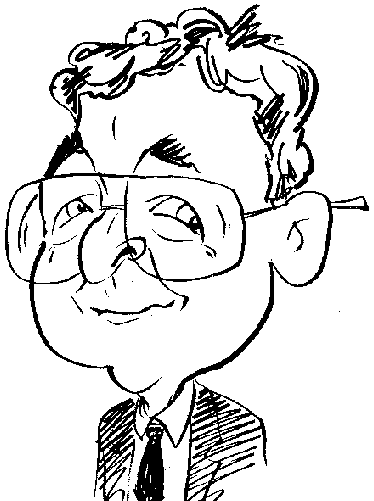 Review controls
With an ample supply of different coloured pegs and a collection of balls, the game of Peggle returns with more challenges.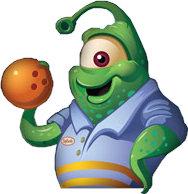 As with the original Peggle Deluxe, the follow-up title of Peggle Nights Deluxe takes the player to that mysterious location known as the Peggle Institute. The Institute, for those who have not been there before, is the home of a super-intelligent group of characters that have achieved Peggle Master status. It is these individuals who have dreamed up a new set of challenges for visitors that involve 25 orange pegs which need to be hit by 10 metal balls released from a user-controlled launcher.
Following an almost 3-D like cartoon style introduction, and after signing in, you are offered a choice of four types of game play. You can select from Adventure, Quick Play, Duel or Challenge mode of play. When you play Adventure mode you have to tackle 12 different stages each made up of five levels in order to become a Peggle Master. Selecting Quick Play lets you choose Duel is a two-player version played against the computer or another human competitor as you take turns to achieve the best results with six balls. Before accessing Challenge mode, you will need to complete the first three stages of the Adventure. You can then tackle a further 60 more difficult boards divided into 12 stages with each having five levels.
This bagatelle-type game is played out against a picturesque board decorated with blue, orange, purple or green pegs that are either round or curved-slat shaped. You task is to remove all the orange pegs before your supply of balls is extinguished. Physics plays a part as your ball is deflected by obstacles and rarely seems to follow its expected path when I'm playing.
Blue and purple pegs add to your score when hit (a purple peg is worth 50x a blue) while green pegs release a magic element. The magic could take on the form of improved aiming capabilities; multi-ball action; spooky or reappearing ball; plus add flippers or pyramid-like bumpers to mention just some possibilities. The watching Peggle Master decide which magic potion you receive.
As well as the top-mounted ball launcher and its aiming feature, which are under the control of your mouse, you also have some limited control of a constantly moving bucket that can catch a falling ball and return it to be used again. By limited control, I mean you can speed up its movement but not its direction which, in my case, generally means you catch a ball more by luck than judgement.
Any peg hit is removed from the board when the current ball has left the playing area. As with the original version of the game, Peggle Nights Deluxe lets you replay and save any spectacular shots so that you can impress others. Also carried over from the previous version is the automatic close-up view that appears when you have one sole remaining orange peg to hit. This looks great when you actually hit that peg but can cause embarrassment if you happen to miss and your failure is shown in all its glory.
Peggle Nights Deluxe is the type of game that sneaks up on you and before you know it you are involved in long sessions trying to complete the next level which then becomes the next level and so on. The game requires a minimum of a 700MHz processor with 256MB of RAM, 50MB of hard disk space, DirectX 8.0 running Windows 2000 and later. You can download a trial version of the software which allows a limited time period before needing to purchase the full product at a cost of £14.95.
http://www.popcap.com/games/peggle-nights/?icid=pegglenights_HP_DL_2_8_19_08_en