Canon SX610 HS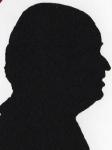 A small PowerShot digital camera, for those who do not know a PowerShot can be little larger than an IXUS the smallest of Canons cameras or as large as the small end of Canons DSLR range, so here it is at the IXUS end of the range.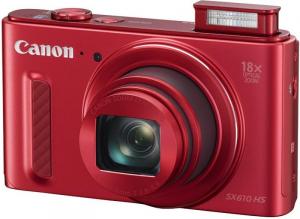 click image to enlarge
The Canon SX610 HS measures 10x6x2cm and weights 190grams.
The right side has a tight fitting door behind which are AV and HDMI out sockets, above this is a wrist strpap anchor point. The left side has a manual flash deployment button. The base has the solid battery bay which is where you insert any SD card you use, there is also a tripod screw which if you are going to use a lot of zoom is very important.
The face has the 20MP lens which can have up to 18x optical zoom and towards the right edge is a rubber strip to give added stability to your finger grip. The top has the 2x.5cm pop up flash, the on/off button and the shutter release around which is the zoom control.
This leaves the back that is dominated by the 6.5x4.3cm screen, to the right of this is the rubberised thumb anchor point and to its right a three click button for Auto, Creative and Movie. Below this two pairs of well-marked buttons split by the ubiquitous five position joystick and this completes the controls.
Unlike the very simple choices given by a recent IXUS this gives you 16 size and shape options, not only 4:3 but also 16:9, 3:2 and 1:1. So taking the Canon L, M1, M2, S method the actual MP sizes are 20MP 10MP 3MP and 640x480 for 4:3. For 16:9 it is 15MP, 7MP, 2MP and 640x360. 18MP, 9MP, 3MP and 640x424 for the 16:9 resolutions. Finally 1:1 can get 15MP, 7MP, 2MP and 480x480.
Three resolutions are available for shooting video, Full HD 1920x1080, HD 1280x720 and VGA 640x480.
Having a manual flash means until you are used to it that you probably take a few shaky images expecting the flash to fire which it will not. But having a manual flash means you never embarrass yourself by it firing in inappropriate places when you did not want it.
Being a conventional sort of chap always makes me happy when the camera is black, but this is also available in white or red if that is what you want.
The 25mm wide lens together with a possible 18x optical zoom gives a very wide field of view but as I constantly bang on if possible get closer rather than use more than a small zoom as the more zoom you use the less definition in the image unless you have an iron grip, something solid to place the camera on or best of all a decent tripod.
The Smart Auto mode has 32 possible scenes so many in fact you will probably miss that special shot while trying to decide which mode to use so until you know your camera let it make the choices for you.
Other features are Creative Shot – the central point on the top slider button – which takes six shots and there is also a high speed burst mode.
This is a nice easy to use unit, certainly not a basic camera but it will still fit in your pocket.
The Canon SX610 HS is available from the first link below for £147.95 with free delivery.
http://www.amazon.co.uk/gp/product/B00RVC8S5O?ie=UTF8&tag=gadge0a-21&linkCode=as2&camp=1634
http://www.canon.co.uk/for_home/product_finder/cameras/digital_camera/powershot/powershot_sx610_hs/