Plextor External BD ROM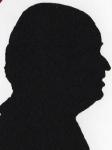 Review controls
Often having a Blu-ray drive in a notebook or PC makes it a high price purchase and buying an external unit can be cheaper. I recently purchased a new PC and it came just with a DVD multi drive, add this Plextor unit and it's complete.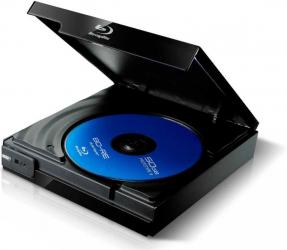 click image to enlarge
The Plextor PX-B120U blu-ray player measures 19x16x3.5cm the first figure the depth, includes the USB inserted this adds 2.5cm to the total depth of the unit.
The actual drive connection was just a matter of connecting the supplied USB lead to the drive and then to the PC, I used both USB2 and USB3 ports both worked without problem although when copying files from the drive the latter was of course quicker, in my various tests maybe three times as fast overall with a mix of file sizes.
It will of course read both DVD and Blu-ray discs but with the far larger capacities of both these over CD-ROM extra speed means less time waiting around so having a USB3 drive can save you time and therefore money.
However most will probably invest in such a drive to play Blu-ray movies and for that purpose USB2 is quite fast enough for full screen display without any perceptible frame drooping and certainly no noticeable sound stuttering.
I have reviewed a couple of high end notebooks that had Blu-ray drives and all needed extra software to play Blu-ray. Amazingly enough one unit comes to mind that cost £3000 that came without that required software unbelievable.
Of course we all assume Windows has all you require and indeed you can burn a Blu-ray disc and read and write files without any extra software but to play Blu-ray movies a Codec is required that I reliably told cost $25, so maybe that is why Windows comes without it.
Here you get a copy of Cybelink Power DVD 9 BD which enables the viewing of Blu-ray movies and even those in 3D should you have the capability to show them. In the past I have had problems with earlier versions of this software refusing to play some Blu-rays. Here however the install was straightforward and on initial insertion of a disk you get the normal '5 changes possible' to allow swapping between Europe and other regions. Then the offer to check for upgrades and this is followed by your Blu-ray playing subsequent Blu-rays play without the preamble unless you insert a Blu-ray from a different geographical region into the drive.
There is a large fold out sheet that is the Quick Installation Guide in eighteen languages a quarter of one side is English. However the only fact stated that I not already covered is the emergency eject lever on the underside that ejects your disk when power is not available, one up on the bent paper clip in a hole to do the same.
The only problem with having a Blu-ray drive is that I spend far too much time watching Blu-ray movies on the rather nice LG panel that I purchased last year, certainly something that uses the whole screen to its full ability.
So with no installation problems and the ease of switching from one PC to another – I even tried it attached to a notebook I was reviewing – there is a lot to be said for having an external Blu-ray drive and should you change your PC then you already have the Blu-ray drive.
This drive reads Blu-ray at 4x, DVD at 8x and CD-ROM at 24x.
Doing my searches found the Plextor PX-B120U at a best price of £63.08 with free delivery from the first link below.
http://www.amazon.co.uk/gp/product/B003VJ0FR0?ie=UTF8&tag=gadge0a-21&linkCode=as2&camp=1634
http://www.plextor-digital.com/index.php/en/External-Blu-ray/px-b120u.html