A Computer Passport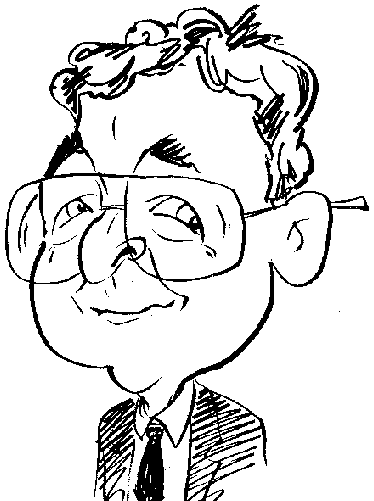 Review controls
While restrictions are being placed on passport travel, they do not apply to this offering from Western Digital.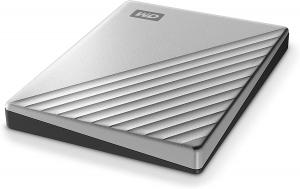 click image to enlarge
While a traditional passport will prove useful when travelling between countries, Western Digital (WD) believes its passport offering can perform important facilities for your computer system and environment. The WD My Passport is a portable storage device which offers features that include automatic back up, password protection and data encryption. I have been looking at the Ultra version of the product which is available in 1TB (my review sample), 2TB, 3TB and 4TB capacities.
The My Passport Ultra 1TB unit has dimensions of 110 x 81.5 x 13.8 mm (L x W x D) and weighs in at 170g. The higher capacities (3TB/4TB) models are slightly larger and nearly 50% heavier. Adopting a two-colour scheme, my review sample combined a silver metallic bottom half, decorated with slopping diagonal grooves, with a top half that is white in colour. Other top colours in this range include black, blue, red, orange and yellow.
Connectivity to a host computer is via a USB option. This USB port is located on the base unit of the My Passport Ultra device. A USB 3.0 cable, measuring 36cm, is included in the package. The short length of the USB lead does mean that there is some restriction in the placement of the My Passport Ultra in relationship to the host computer. Alongside the USB port is a LED light which glows to indicate when power is being received.
Software for use with this product is to be found on the device itself. A readme file will provide instructions as to how best to proceed and there is also a copy of the User Manual in PDF format. As the software supplied on the device needs to be updated, you will need to download and run the latest version the latest version. You will also find pointers to download an app for use on a mobile device either from the App or Google Play Store.
As part of the automatic setting up procedure of features, an icon for WD Drive Utilities is placed on your computer desktop. This batch of utilities consist of tools to check the status of a drive, scan a drive, check for bad sectors plus erase the data on a drive. You can also set a sleep timer and turn on/off the drive's LED light.
In order to access the backup and security features that form part of this product, you will need to drill down through three layers to reach the folders holding this software. Although not a major inconvenience, I feel that accessing and use of the software could have been handled better by WD. A more user-friendly approach to the installation could, and should, have been created.
WD Backup, once installed, allows you to back up and restore content from a simple interface. By default the backup facility offers setting of My Passport or Cloud (with Dropbox the default), on a one-hour schedule with the content being transferred from the User folder. Options are available to edit the default settings as you select from an hour, daily or monthly schedule with a selection of files and a chosen destination. Various backup plans can be created and used for specific tasks that suit your style of working.
The WD Security feature, included as part of the package, allows you to add password protection and encryption to the files stored on the WD drive. A separate installation routine is required to set up this facility. Once installed, the WD Security app will allow you to create a password and hint for the feature. The app does come with a warning that if you forget the password then you will loose access to the data as WD is not able to retrieve the password for you. This is fairly standard practice. If you erase or reformat the drive then the password will be removed.
Apart from the initial fiddling about with digging through layers in order for the software to be installed, I was impressed with the ease-of-use approach adopted by the rest of this product's feature set. WD currently has the 1TB version of the product listed at £64.99. At the time of publication this WD drive is also available from Amazon for £61.67 including free delivery.