A Passport Drive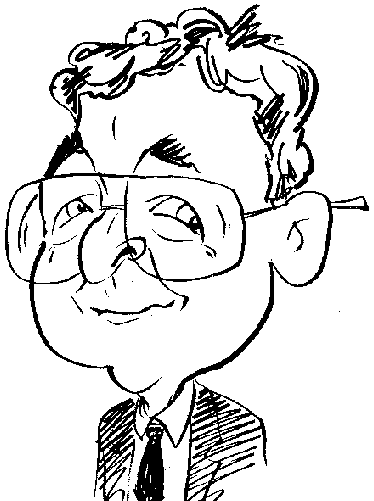 Review controls
With the appearance of a bathroom wall tile, this next product under review offers 1TB of portable storage space.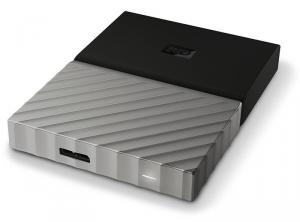 click image to enlarge
The My Passport Ultra is a portable storage device from Western Digital (WD). Available in a choice of either Black & Grey or White & Gold, there are models with a capacity of 1, 2, 3 or 4TB of storage space. I have been sent the 1TB White & Gold unit for the purpose of this review.
Slightly smaller and lighter than the 3 and 4TB models, my review sample has dimensions of 110 x 81.5 x 13.5 mm and a weight of 40g, so you should have no problem slipping it into a pocket or bag. The combination of a matte white section and a ridged metallic section does give this portable hard drive an appearance of being a two-toned wall tile for a futuristic bathroom. This is not a device that will hide its light under a bushel when attached to a computer.
The My Password Ultra hard drive features a USB 3.0 interface. An appropriate 45 cm USB lead is included as part of the package. While on the subject of bundled items, the packaging does mention that there should be a Quick Install Guide. But I struggled to find such a document. There was a welcoming slip of paper and Warranty Guide but no sign of information relating to the installation of this device.
Deciding to proceed without the assistance of the missing Quick Install Guide, I plugged the My Passport Ultra into an available USB 3.0 port on a desktop computer running Windows 7. The initial response was hardly welcoming as performance, especially from my wireless mouse, was sluggish as I installed the supplied Discovery software. This software promised to protect, monitor and discover content.
Fortunately a system restart cleared the sluggishness problem and revealed that an updated version of the Discovery software was available for downloading. However this download encountered a problem with my network set up and I was restricted to using the original version of the Discovery software. Switching to another computer, on the same network, the initial set up ran far more smoothly and did not encounter any of the problems just mentioned.
As mentioned the WD Discovery software offers to handle various tasks. It can download and keep the WD software up-to-date. Discovery can be linked to Cloud-based services for storing and downloading data. You will have needed to previously set up accounts for services such as Dropbox, Google Drive, Onet Drive, Amazon Drive, Facebook or Instagram.
Along with the Discovery software, WD has bundled some other pieces of software on the My Passport Ultra. Some of these items are easy to find while others fall into the difficult to find category. Falling into the easy to find category is WD Drive Utilities. This software can be used to check on the status of the WD drive for potential failure issues plus carry out a quick or complete scan for possible errors.
You will need to dig down through a couple of levels in the Ultra's directory in order to find the WD Backup and WD Security offerings. As its title indicates, WD Backup provides backup and restore capabilities that are password protected. You can select the target files and the destination for storing the backup plus arrange a schedule consisting of times and frequency for the operation to click into action.
WD Security delivers the protection aspect of the My Passport Ultra. As standard you get 256-bit AES Hardware Encryption to help keep your personal private content safe from prying eyes. A personalised password can be set to activate the hardware encryption and data protection.
Running a series of Write and Read tests, using different types of data, produced the timings listed in the table below.
WD My Passport Ultra Hard Drive

| Type | Quantity | Write | Read |
| --- | --- | --- | --- |
| Music | 31 GB | 7 minutes 20 seconds | 6 minutes 25 seconds |
| Video | 59.1 GB | 30 minutes 45 seconds | 8 minutes 18 seconds |
| Documents | 23.2 MB | 11 seconds | 2 seconds |
Maybe the presence of a Quick Install Guide might have led me passed the problems I encountered but, as it was missing, it would be impossible to state. Once set up this drive performed adequately and was priced reasonably
Typical pricing:
WD My Passport Ultra 1TB - £66.99
WD My Passport Ultra 2TB - £89.99
WD My Passport Ultra 3TB - £119.99
WD My Passport Ultra 4TB - £129.99
If you are not running Windows 7. 8 or 10 then the drive will need to be formatted before use. A three year limited warranty comes as standard.
https://www.wdc.com/products/portable-storage/my-passport-ultra.html