Vodafone Platinum Plus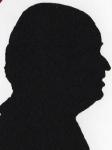 Review controls
I know the centre of London quite well but move a few miles away it might just as well be a different city so I find Google Maps invaluable and that came into use just south of the Elephant and Castle whilst I was reviewing this unit.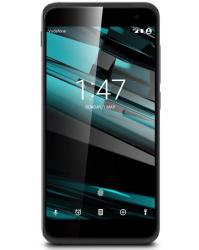 click image to enlarge
In a car the number of choices off this gyratory roundabout is probably as testing as that near Hammersmith, try either on foot after emerging from Elephant and Castle tube, you might find things even harder.
This phone is one of Vodafone's own range, same high quality as those it sells for other manufacturers but slightly cheaper.
It is 15.5x7.6x.7cm and weighs 156 grams. The viewable screen is 12.2x6.9cm which gives the notional diagonal imperial measurement of 5½ inches.
It is shiny black which is normally a minus point, however the back being shiny is not a problem and in this case the shiny screen did not end getting wiped nearly as often as some other phones. Maybe the Gorilla Glass makes the finger marks show less.
The screen resolution is far higher than the average computer screen at 1440x2560 and it has 534PPI.
Going around the phone, a slightly raised volume rocker is on the right side with the on/off button just below it also raised, this feature is useful to enable finding the correct button in the dark. The base has a micro USB port for charging. The left side has an internal tray to support either two SIM's or more usually a Nano SIM and a micro SD Card to increase the units storage capacity, the largest I have is 64GB and this worked fine but I see it is meant to support up to a 256GB one.
On top is a 3.5mm socket for headphones.
The back has a centrally mounted 16MP camera near the top with an LED flash beside it; slightly lower down is a finger print reader for rapid security control. The on screen selfie offering is 8MP.
The Smart Platinum 7 is built around a Qualcomm MSM8976 Snapdragon 652 chipset. The CPU is an Octa-core made up of four 1.8GHz Cortex-A72 and four 1.2GHz Cortex-A53. You also get an Adreno 510 GPU plus 3GB of RAM. The internal memory is 32GB but as stated up to a 256GB micro SD card can be added.
It comes with Android 6.01 (Marshmallow). Startup is 39 seconds with 3 seconds being the shutdown time.
The 3000mAh battery should last a normal day of work, my work patterns vary and often I only use the phone for a few hours so I managed three days on occasions. However using it continuously to view videos produced a figure of 306 minutes before it shut down.
If you take this unit on contract then you have a choice of Spotify Premium, Sky Sports Mobile TV or Now TV as a purchase incentive.
One feature that both enthralled and annoyed in equal measure is that when an email or notification arrives it flashes up on the screen in monochrome and then vanished before you had a chance to focus properly.
If you spend £289 you can buy it on PAYG.
There are numerous contract options which should be tailored to your normal use, all seem to be £0 upfront.
Some examples, 3GB of data with unlimited texts and calls for £28 a month (500MB of this can be roaming).
5GB of data with unlimited texts and calls for £34 a month (2GB of this can be roaming). 24GB of data with unlimited texts and calls for £32 a month (2GB of this can be roaming). All these are on a 24 month contract the last two choices have the Spotify, Sky or Now choices.
http://shop.vodafone.co.uk/shop/contracts-and-deals/vodafone-smart-platinum-7/sku90228