Guard Duty Escapade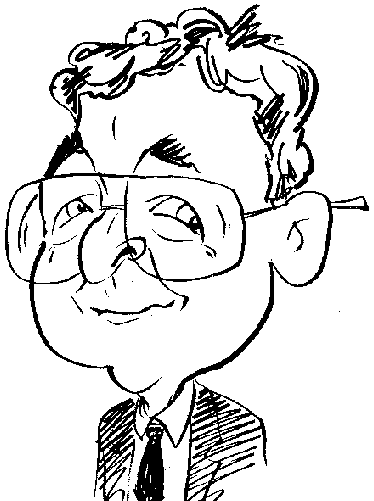 Review controls
Let us step back in time with a quick detour into the future with this next game.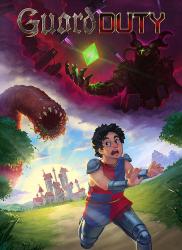 click image to enlarge
Guard Duty is a graphic adventure game developed by Sick Chicken Studio. This game started life as a hobby project back in 2014 when Nathan Hamley and Andy Saunders-White decided to realise a childhood dream of making a graphic adventure game. With three years of hard work developing a prototype and with financial assistance from a Kickstarter appeal which surpassed its goal by over 200%, the result is the appearance of the Guard Duty title which is the subject of this review of a game available from the Steam platform.
Prior to firing up my review copy of Guard Duty, I had to run a Windows utility affecting how the game would perform on different computer set-ups. This utility allows you to make selections regarding graphics driver, resolution mode, fullscreen scale, windowed scale and the scaling method. You can then adjust the audio and voice volume levels plus the cursor speed using slider bars. You do need to be aware that these adjusted settings apply to when playing the game, as the title screen will always revert to the default levels when loading the game.
The game itself, with full screen, colourful backgrounds and animated characters, involves left and right mouse click action. A left mouse click will allow you to interact with the environment and move your character around the scenery A double left click is meant to provide a fast exit option but I failed to detect any difference when I tried it, A right mouse click provides the player with the opportunity to examine the surroundings of your current location and whatever it may contain.
Your initial role is that of a beer-bellied castle guard named Tondbert who is a loyal Guard to the Castle of Wrinklewood in the long and distant past. Located in the top right corner of the screen is Tondbert's pouch or inventory while a settings option, with save and load offerings, is to be found in the top left corner.
It does not take too long before realising that Tondbert, who might be brave and loyal to the love of his life, Princess Theremin, is not the sharpest knife in the box. If there is a wrong way of completing a task then you can be sure that Tondbert will attempt it. As an example, at the start of the game, Tondbert, in a drunken haze, helps a hooded figure escape from the castle carrying the kidnapped Princess Theremin and thus begins the game.
With a great deal of wandering about Wrinklewood and its various areas, Tondbert will need to escape from a locked bedroom (his bedroom in case you are wondering), have a fight with a swarm of bees, catch a toad to avoid kissing an old hag and rescuing his trousers (this scene is cut to spare the player's sensibilities). From time to time Tondbert will need to interact with other characters, including the amorous old hag mentioned earlier. These conversations will involve dialogue from both characters with the words being printed and delivered by voice actors. Taking over the bottom of the screen will be a list of follow up topics to continue the conversation. The game also contains numerous cut-scenes which do tend to become a little tedious even if they help advance the story line. Several mouse clicks would help speed up these scenes.
Tondbert takes on the task of investigating the kidnapping of Princess Theremin and rescuing her. While on this rescue mission you might encounter the same spelling mistake I came across as you are swallowed whole, navigate mazes, avoid a spider and rescue a captured knight. You will also need to cross a snow field that fails to show the footprints of the traveller and his accompanying goat. You will also need to gain entry to a tomb protected by pressure pads and see a human sacrifice taking place.
At this point, the game undergoes a sea change as your role switched to that of Agent Starborn who is a member of the "Guardians of New Haven". This organisation is plotting to change history and save humanity from its ultimate destruction. You can discover the background to this story within an interface that switches the positioning of the inventory with that of system options. Interaction capabilities also change as these actions are now carried out automatically when required. During the latter section of the game, I came across a problem with the colour scheme used with an elevator to show possible destinations. It was extremely difficult to read the text being displayed due to the colours being used.
While I found myself missing Tondbert during the game set in the future, Starborn and Tondbert do get together to complete the game. I must admit to enjoying the first and main part of the game more than the ending which was a little disappointing. Guard Duty is available from Steam with a UK price of £7.19. The game requires a Pentium processor with a 320 x 240 pixel display, 64MB of RAM, 2GB of hard disk space running Windows XP and later/