Samplitude 2 Pro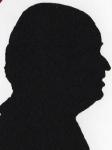 I have used Samplitude Silver for some time; I probably use only a small amount of its ability in my regular adjustment of .wav files. Here it's very big brother 'think Twins' and this Arnold to Danny. So exactly what can this powerful product do?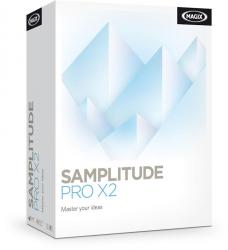 click image to enlarge
I have always liked manuals especially printed ones, I read them in bed, in the bath or in the smallest room, these days there are no printed manuals but at least with notebooks you can still read in bed. This offering is just over 1000 pages long so you see this is no trivial product.
I use what is called Samplitude Silver a very small sibling to this and spend all the time in editing .wav files probably twice to three times every week, it does what I need and it is now close to a mechanical process, I use only a small proportion of its ability.
So here is a big step up this is a product that professional results could be achieved with.
I think today people tend to download, install and try well with this high end product you can do just that either for seven days and you can remain unknown or for thirty days if you register, either way you get to try to see if it will do what you want or need. However unless you spend all your waking day using it there will still be more to discover.
The download took me 15 minutes and it is 673MB in size. The installation took another 13 minutes and after that I had 3GB less hard disc space than I did before I started.
My first pleasant surprise is that this is a UK version not US.
Magix have programs for various tasks some for Audio, some for Video and even a program for transferring VHS tapes. They vary in cost from £25 to £450 the latter for the Suite version of this product; however this is slightly less at £299.
I am not a music producer, sound engineer or experienced musician the market this is aimed at but I can give it files and improve the original sound and while a lot of what I do does not require a fraction of this packages ability it's nice to see what the next step or steps could be.
It comes with twelve virtual instruments and each one of these is top quality and not a basic sound.
This package will run in 32bit but it has full support for 64bit and you will see big benefits there.
Spectral editing goes down to single track level, all through the product are plug ins and while a lot are provided in the product others are available.
I did not read all the 1000 plus pages and tried only a small proportion of things suggested in the tutorials but I still managed to remove things from and add to my own files.
This is not a basic product and really the only people who are going to use more than a small part of its abilities are the music producer, sound engineer or experienced musician, however others may like me, enjoy a dabble in what it can do.
The Magix Samplitude 2 Pro is available to try or buy from the link below.