Philips Scale DL8780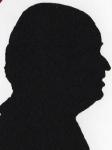 Philips launched a range of five 'Health' items at their Christmas In July event in 2016, however the first available unit was late in the year and the other four followed soon after. This the Bathroom Scale is my forth review item.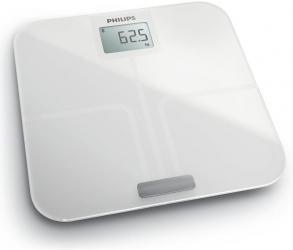 click image to enlarge
While this is perhaps the most 'healthy' device of the five, for some trying to gain or to more likely to lost weight is a big health issue.
The scale is 31.5x31.5x2.5cm the last figure can be increased if required by larger feet that are supplied. The scale itself weighs 2kilos.
The clear 7x5cm display is backlit. The unit is powered by 4x'AAA' batteries that are supplied.
There is an A5 five language User Guide with the first thirteen in English. A fold out front sheet has diagrams and numbers that are referenced in the manual.
While it can be used as a basic single use scale this is much more than that, it can store information for up to eight people and as it has Bluetooth that can be passed to previously reviewed Philips Health Suite App.
This is a serious scale as it can cope with people up to 180Kg weight.
For those who need – or want – it BMI and body fat index can be shown when you connect to the App, while weight can be measured with socks on the BMI and body fat index needs you to be in bare feet.
Older people still prefer to know their weight in stones and pounds and the display can be in pounds or kilos both in .1 increments. Turn the scale over and a sequential toggle switches between stones, pounds and kilos.
While there is Bluetooth it will only communicate with the Philips Health App not the multitude of other Apps out there.
The Philips App can store information from all its products either automatically by syncing or manually by entering the results manually in the App.
All information can be deleted from the scale by following the instructions in the user guide.
I mentioned earlier that the scale is useful for those trying to gain or lose weight. While there are far more obese people out there – me included – the degree of obesity is important so a body mass index (BMI) that makes you obese is something to note rather than perhaps lose sleep over however this depends of the amount you are obese by. Remember this can support people up to 180Kg which is well over twice my weight and I am still technically obese.
For some especially those with eating disorders gaining weight is vital and for them the .1 increment could be vital as encouragement to continue what they hate eating.
While a scale does one job on the face of it the device can be vital in helping those who desperately need to lose or gain weight, they will probably hate what it says most of the time but used with other health devices it could SAVE YOUR LIFE.
The Philips DL8780 scales are available from Amazon fpr £69.99 with free delivery in White; it is also available in Black at a higher price.