Panda Security 2017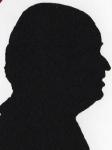 Having told you about McAfee and Kaspersky the latest offering from Panda arrived. Most Notebooks I get to review come with some sort of Anti-Virus or Internet Security trial installed, so when one arrives without such security it's an ideal testing medium.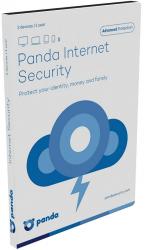 click image to enlarge
A lot of items that I get to see are downloads and often what I test the software on comes without an optical drive, the unit I used to test this had no optical drive in fact it only had a standard USB port on the keyboard section of a Tablet.
This software was supplied to me on optical media and it took 260MB of space, so create a Panda sub directory on a memory stick of 512MB or greater, copy the software and then click on the install file, it immediately asks for the Activation Code which is 16 characters long and while other packages have more characters surely 16 is enough.
The installation took around five minutes and then it asks again for the Activation Code not sure why but as its 16 characters and not a lot more it's no great hardship to enter it a second time.
You then run the software and you get a choice of three types of scan, a full scan takes the longest and it was around 90 minutes to check on 195,000 items. Unless you have worries later on that you might have an infection you can just let it check things in the background. The other choices are Critical Areas and Custom.
Exactly what the software protects depends on the version you have and Panda like other companies has more than one product. Panda does Antivirus Pro, Internet Security and Global Protection, I was sent the Internet Security but whichever you choose once installed you really should have to do very little, once active it will update itself and warn you in good time before your year of coverage is up.
The Home Screen tells you the time and date of the last scan, you have the option to protect further devices which could be an Android or iOS phone. It tells you the expiry date of your product. Finally Data Shield which you manually have to turn on but after that it stays on and tells you if 'any suspicious attempts have been made to access your protected data' this is most likely to be credit card data when you are online or your various passwords, but do read the information online about how to get the best from this.
If you then press the right arrow you get a screen with 11 icons for things like Wi-Fi Protection, Parental Controls, Personal Firewall and much more.
The Antivirus Pro has 13 coverage bullet points, the Internet Security has 18 bullet points and Global Protection has 23 bullet points. So you choose the package that offers what you want, I note for instance that Parental Controls are not available in the Antivirus Pro package.
Early Anti-Virus products slowed computers down which was often the reason people used not to install any protection, these days they seem to have no effect on speed, the test machine was running Windows 10 with 2GB of RAM and the Boot up and Shutdown times did not vary from what they were before installation after installation.
The Panda Internet Security (3 Devices) as I was sent is available from Amazon for £17.44.