Electric Toothbrush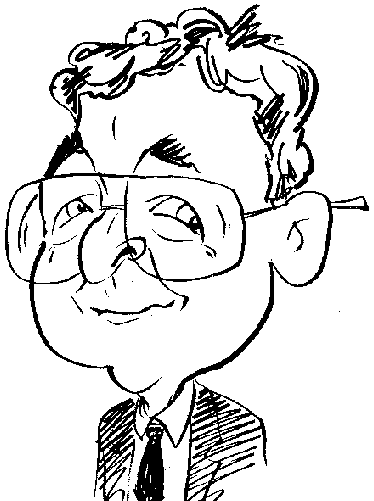 Review controls
How's your smile? Perhaps this next product could add a sparkle to it.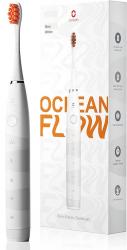 click image to enlarge
While the company name may not be all that familiar to you, it should give you a clue as to the area in which it operates. Oclean is the name and its field of operation is that of oral cleansing as the company produces a range of products including the subject of this review which is the Oclean Flow. This is a sonic electric toothbrush aimed at those with a busy lifestyle and a welcoming smile.
The cylindrical shaped body of this toothbrush, which tapers slightly towards the top and fits comfortable in the hand, measures 170 mm in length and is topped with a removable brush head, which adds a further 85 mm to the unit's overall length. Rather than the circular brush head used by some electric toothbrush brands, Oclean has opted to go with the more traditional long brush head shape with its Flow product. According to Oclean, the Flow toothbrush operates at sonic speed, which is rated at being three times faster than a manual toothbrush, as it delivers 38,000 strokes a minute. I am taking Oclean's word for this stroke speed as I am unable to count at that speed.
Powering this Flow toothbrush is a 2500mAh battery concealed within the body of the device. The battery is charged via a USB Type C connection that hides behind a removable cap at the base of the Flow. It is estimated that a full charge should be sufficient to deliver up to 180 days of use, made up of daily dual cleaning sessions with each one lasting for two minutes. A full charge of the battery can take up to five hours.
Decorating the front of the Flow's body is an arrangement of the unit's power button and indicators to represent the toothbrush's various modes of operations. The Flow toothbrush features five different modes to suit different types of needs. These modes are named Morning, Night, Cleaning, Whitening and Gentle. Each brush mode is accompanied by a different audible tone as it generated its brushing motion.
Activated by a soft touch button, these modes can be selected individually with the Flow remembering which was the last mode used when the next cleaning session is started. During a cleaning session you will get reminders every 30 seconds to remind you to move to another area of the mouth. To help conserve battery power, the Flow is designed to turn itself off after two minutes of brushing. If necessary you can always restart the toothbrush.
Initially I was informed that this product would be available priced at £47, however a quick check of Amazon revealed that this product, complete with five brush heads rather than the single unit of my review sample, was currently priced at £29.99. At this price you might be tempted to purchase two unit and keep one for travelling purposes. Oclean recommends that you only use the company's brush heads which the time comes to replace the brush head in situ which tends to be a fairly standard move by different companies to promote their own accessories.
Included in the box with the Flow toothbrush is a short USB Type C lead and a multilingual User Manual that contains at least one grammatical error in the English section. The manual would certainly benefit from the use of a larger font size. Even with my new glasses I struggled to read its content and often had to resort to a magnifying glass.
At the time of publication the Oclean Flow Rechargeable Power Sonic Toothbrush is available from Amazon for £29.99.