Nikon Coolpix P300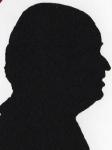 Review controls
The name Nikon to anyone who knows anything about cameras means quality. Does this quality extend to pocket cameras? Here I am looking at one of their latest that is little more than an oblong black shape how does it perform?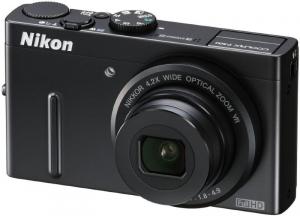 click image to enlarge
The Nikon Coolpix P300 measures 10x6x3cm, the last figure the width increases to 5cm when the 4.3-17.9mm lens is fully zoomed. It weights 184grams.
Given that Nikon made their name in cameras with large and complex DSLR cameras this is a very simple and easy to use unit. Other manufacturers might like to note that you do not need a plethora of buttons to make a decent unit.
The face has only the lens unit that looks almost oversize for the camera as the lens with housing comes to a 5cm circle protruding by a full cm from the main body. The right side has a rubber bung covering an HDMI socket, below this the wrist strap anchor point. The left side has a manual flip switch to enable the top mounted flash to rise. The base has a door that hides the solid battery and any SD card you might care to use as well as a tripod screw.
The top has a tiny – but very effective 1.5x.5cm flip up flash which can never be nearer than 4cm behind the lens, an eight position wheel and three different sized flat buttons, the smallest to turn it on/off the middle size is the shutter release that has telephoto/wide angle adjustment around it and the largest that is the command dial.
This leaves the back that is dominated by the 6.8x5cm TFT this is 3.25inches diagonal measurement. To the right there are just four buttons and the ubiquitous five position joystick as well as a pinhole LED to denote flash charging.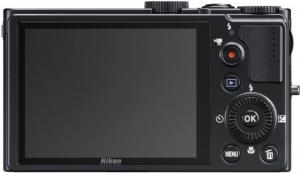 click image to enlarge
One point rarely mentioned is the fact the only place that fingermarks show here is on the TFT because the black colour is matt black and while this makes no difference to the quality of images it just looks neat and smart.
The User Guide is – sad to say – available on a provided CD, there is another CD with software. The only printed matter is a 26 page Quick Start Guide should get the novice started.
There are eight different image sizes possible 4000x3000 * 12MP, 4000x3000 12MP, 3264x2448 8MP, 2592x1944 5MP, 2048x1536 3MP, 1024x768 PC, 640x480 VGA and 3968x2232 16:9 8MP. I found that the 2048x1536 mode allowed excellent results when printed at A4. I do not always have an A3 printer available but at the moment I do and the 3264x2448 8MP mode even allowed some zooming to still produce an excellent A3 image.
The movies you can save in seven different sizes, HD 1080P 1920x1080 *, HD 1080P 1920x1080, HD 720P 1280x720, VGA 640x480, HS 120FPS 640x480, HS 60FPS 1280x720 and HS 15FPS 1920x1080. The * in both still and movies on the first entry is a lower compression meaning larger file sizes.
While this can take excellent movies to me it is a still camera and here it is superb. One regular venue I take both still and movie images has LED stage lighting of continually changing colours and so most images give a facial colour that is normally green or purple, not flattering and not good to look at. The tiny flash on here together with the camera quality CMOS cut through this and images look near normal. Needless to say images taken in more normal conditions were excellent.
All in all a wonderful camera which it has been a joy to review, certainly if you are looking for a small pocket camera then the Nikon Cookpix P300 should be on a very short list. I have not even mentioned the excellent wide angle mode.
Doing my Internet searches found the Coolpix P300 at a best price of £249 including free delivery.
http://www.amazon.co.uk/gp/product/B004LRO71Q?ie=UTF8&tag=gadge0a-21&linkCode=as2&camp=1634
http://www.europe-nikon.com/en_GB/product/digital-cameras/coolpix/performance/coolpix-p300