Paragon & You Cam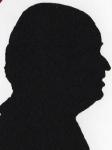 Two software packages, first one to do backups and even duplicate your hard drive. Second one that works with your Web Cam lots of notebooks and laptops come with version 3.5 which was fun, this however is version 6 that does far more.
Paragon Hard Disc Manage V14
A lot of items are now only available via downloads and this is one. While it may still be in the shops only the download is available for review.
This version supports Windows 8 and the various tools even appear as separate icons in Windows 8 style when used on a Windows 8 system. It is also able to support the very latest Windows 8.1. I also tested on Windows 7.
I am told – although I did not test it – that it supports Server 2012 R2 and VMware's ESX hypervisor. It also supports Windows PE and Linux.
Having all the tools as different buttons means that the task you want to perform is in front of you. So you can backup, copy, clone and everything else all from one starting screen.
One of my tests was to clone a hard disk, providing the disc you are cloning to has the same of more space it is very straightforward and a clock on the screen tells you how long to go, my only tension came at 1second to go which seemed to take around two minutes but be patient and it was completed. You are even informed about testing the new drive and what you are likely to have to do to make this happen.
Hard Disc Manager V14 Suite is available for download from the link below for $49.95 or for three PCs at $64.95.
http://www.paragon-software.com/home/hdm-personal/eshop.html?affChecked=1
You Cam 6
When I review notebooks and laptops they will often come with a version of You Cam, this was normally V 3.5, as far as I know this was the only one available although it was released some time ago.
Then I had the chance to watch a Webinar on V6 and I decided that the video enhancements it offered were certainly worth looking at it.
Like the item above it was only available as a download, there are two versions Standard and Deluxe the latter is around $10 more.
Perhaps the main new feature is that you can work with more than one camera.
Zooming of video is something that can allow effects to be implemented more easily and to look even more realistic.
There are a total of 50 new effects some are really mind blowing.
It can be used full screen and for those with a Touch PC or Notebook then You Cam now supports this.
Among the other new features are Camera Shooting Mode in HD and this includes Burst Mode.
Creative Photo Editing, Face Tagging, Calendar View, Desktop Capture and as mentioned it works with both Touch and Non Touch PCs.
The Face Detection mode can with care be used as a password for other sites so your webcam and your face can save you having to input passwords.
I also tried it on my old and rather slow Windows 7 machine and it worked correctly.
So if you want to work with both video and still captures then this nice software can let you produce effects that can be fun and also capture attention.
You Cam 6 Deluxe including Holiday Pack 5 and YouCam Mobile App is available for £36.99 or Standard for £25.99.
http://www.cyberlink.com/products/youcam/features_en_GB.html?affid=2581_1044_479_4_0_ENU_youcam
Upgrades are also available for £19.99 upwards according to version.