Nespresso from Amazon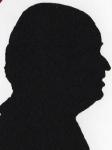 Prime membership from Amazon brings certain benefits including guaranteed one day delivery and extra substantial reductions on certain items; this coffee machine from Nespresso was £30 cheaper as a Prime member than for everyone else.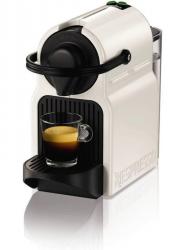 click image to enlarge
As a reviewer when you see various good quality coffee in a range of machines by Nespresso and others you miss it when they go away.
While my normal instant coffee is one of the best out there I admit that I have become 'hooked' by better quality such as that supplied by two decent recent Nespresso review units. So my own money was spent on an Nespresso Inissia Pod Coffee Machine and because I have an Amazon Prime Membership I was able to purchase it at £30 less than non-members can. Anyone can try Amazon Prime for FREE for 30 days just remember to cancel before the end of 30 days to avoid charges.
This is currently their entry level machine and is ideal for single users or those households who just have an occasional coffee.
The fixed water container at the back holds only .7 litre of water.
There are just two buttons on top of the unit press either to heat the water then press the one on the right for a larger coffee or the one on the left for a small coffee. I found this somewhat noisy unit took 30 seconds to heat the water, and then 30 seconds to deliver a small coffee or 50 seconds for a large one.
Like most brands Nespresso do a range of various coffees and indeed your machine comes with a sample pack of sixteen different types.
There are also other manufacturers who do 'Compatible Nespresso Pods' so an even wider choice is available and some of these are available in supermarkets.
It is 30cm from back to front, 22cm from top to bottom and only 11cm wide.
There are no chrome fittings a fold up shelf at the front allows use of large cups and for small cups they fit under the spout with the shelf in place.
The water container is fixed so you need to take water to the machine rather than remove the container to refill with water.
The only removable part is the store for used pods and the small residue of coffee water they contain, it is stated to hold nine to eleven pods, but I tended to empty it sooner than that.
There is a simple handle that sits horizontal in front on the machine spout lift this through 90 degrees and a shaped area on top of the machine opens to allow insertion of a pod. Reverse the handle movement and the pod is gripped in place, make your coffee and then move the handle through 90 degrees again and the used pod goes down to the container below.
There is some control over the amount of water that goes onto the coffee pod and that along with all other instructions are in the user guide in the box.
Being a simple machine means there is less to go wrong as well as making it cheaper to produce. My good coffee craving is sorted now what else is currently a bargain on Amazon Prime.
My unit was black and £59 now the unit on offer is white at £69 but remember this offer is only for Prime members.