When Magic is Involved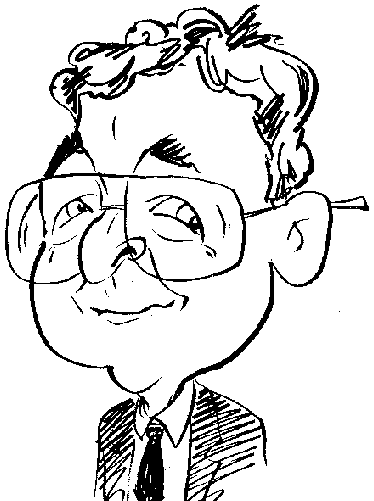 Review controls
Whether it is a fable or fairy tale, a mother will do anything to rescue her young son.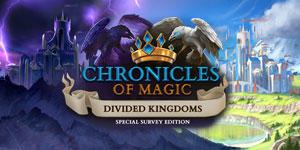 WWhen magic makes an appearance in a game you can be sure that matters will not always be what they initially seem. For example Chronicles of Magic - Divided Kingdoms, developed by House of Fables, categorises itself as a Hidden Object game but it could easily fit into the Adventure Hidden Object genre as it tells a tale of good and evil.
Usually games of this type are enhanced with a number of bonus items as part of a special edition, but this is not the case with Chronicles of Magic when bonus items come as part of the standard version of the game's offerings. There are sections dealing with Wallpaper, Concept Art, Achievements, Music, Cut-scenes, Hidden Object items and Mini-games that can all be accessed immediately from the Extras option on the main title screen. Not only can you access all these features, you can also view and play any of these elements of the game even before encountering them when playing Chronicles of Magic as is the usual requirement for playing games of this type.
Named profiles can be created for individual players to record their progress. These profiles can include whether to play the game in full-screen or windowed mode plus use a custom or system cursor. The game can be played in a choice of four different levels. Depending upon your skill level, you can select from Casual, Advanced, Expert or Custom.
While Casual level has the fastest rate of recharging the Hint and Skip features, along with glimmers to identify active zone which also appear on a map, Hidden Object scenes will be indicated by sparkles and a plus sign will appear when a composite action is required for using inventory items; Advanced level is slower at recharging and will only show active zones on the map. You will also encounter a mild penalty for mis-clicking in Hidden Object scenes. Expert level takes even longer to recharge the Hint and Skip features while offering no help with glimmers or sparkles. Over-indulge in mis-clicking and you will encountered a challenging penalty. The final level of Custom allows you to select which features are included and make adjustments to a number of timing settings.
Following a brief introductory sequence, explaining the deaths of the White King, who was poisoned, and the Black King. who died in battle, which led to the Black Knight seeking revenge, the game switches to a storybook style of presentation. the game begins as a mother reads a bedtime story to her young son, Nevin. This story melds into actual events as the Black Knight bursts into action and kidnaps Nevin, leaving you as the mother, with her magical skills, the task of rescuing Nevin and uncovering the story behind Chronicles of Magic - Divided Kingdoms.
With the storybook style of graphics and appropriate animations, the game's main screen display follows a fairly familiar standard appearance. Taking over most of the screen area is the current scene. From time to time this view will be overlaid with messages regarding progress and achievements, especially if you have opted for the tutorial feature. Among the information revealed by the tutorial are the various types of cursor used to indicate when different actions are possible. These cursors include a Hand, Gears, Magnifying Glass, Speech Bubble, Question Mark and an Arrow.
Speech Bubbles cursors can be used to instigate a conversational interlude with one of the characters inhabiting this land. The character will take centre-stage as they deliver their dialogue in text format, across the top of the screen, and spoken by a voice actor. There will also be some facial and body animation. A series of mouse clicks will lead you through the segments of the dialogue.
Running across the bottom of the screen is an area housing the different tools available to you. Taking up a central position is an inventory holding the items that have been collected. If an item features a plus sign then an addition action will be required before it can be used. To the left of the inventory are shortcuts to a menu. diary and map plus whether a collectible item is available. The right side of the inventory holds the rechargeable Hint feature plus a magic scroll when one is available.
While the game's Hint feature will often point the player in the correct direction on numerous occasions, sometimes it just tells you that an action needs completing without providing the method to be used. This usually implies that a spell will be required through the use of a magic scroll. A spell involves creating a specific shape by linking together a series of dots in the correct order.
While the creation of spells might seem to be mini-games, they are not regarded as such in the game. Instead there are 12 distinct mini-games that appear at various points during the game. In some cases certain objects will need to be collected before the instructions of the mini-game will appear thus allowing the player to start. A variety of puzzle styles are used.
Like the mini-games there are various Hidden Object scenes to be tackled. Generally the presence of these scenes is indicated by a small area of sparkles. Although there are some difference in the cluttered scenes used to display the objects, the game's developers have stuck with the same format of Hidden Object game play. You are presented with a text list of the items. some of which may be concealed in different ways. Any items in the list that are coloured blue, will require an additional action before it can be selected. At the end of each of these scenes, you will be rewarded with one of the items found.
While not as intense or dramatic of some games of a similar type, I enjoyed playing Chronicles of Magic - Divided Kingdoms. It was more of a fun experience than an exercise in hard work and head scratching game play.
I downloaded my copy of the game from Gamehouse.com where it is available priced at $9.99. The game requires a 2.0 GHz processor with 1024MB of RAM and 1.53GB of hard disk space running Windows 7 and later.
http://www.gamehouse.com/download-games/chronicles-of-magic-divided-kingdoms