Epson EcoTank 3600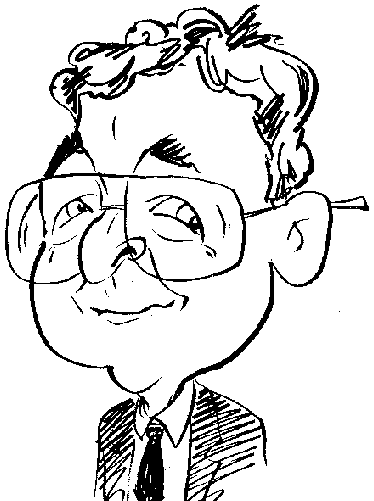 Review controls
Inkjet printer cartridges from various manufacturers continue to be a popular subject especially when users are expected to purchase regular replacement units at premium prices. One company that has adopted a different approach to the replacement of its ink is Epson with its EcoTank technology.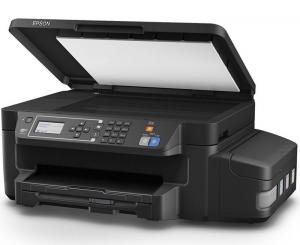 click image to enlarge
Originally launched in October 2014, EcoTank offers users a way of reducing the cost and regularity of ink replacement. Instead of using ink cartridges with their limited capacity, the Epson EcoTank technology makes use of ink tanks that can hold a year's supply of ink. These tanks are filled from bottles which are available priced at £7.99 or £10.99 for higher capacity units.
Epson has increased its range of EcoTank models with the launch of its third generation ET-3600. This is a multi-function device offering users the ability to print, copy and scan functionality. Also included with this model is double-sided printing and a choice of connectivity as the user selects from Ethernet, Wi-Fi or Wi-Fi Direct.
Included in the box with the multi-function device is an illustrated set-up sheet covering various languages plus a three-pin power cord and a software CD that features an electronic version of the User Guide. I was rather surprised to discover that Epson had provided two full sets of ink bottles which was a welcome change from the single set that came with the previous EcoTank models that I have looked out. While the two black ink bottles contain 140ml of ink, the bottles of yellow, cyan and magenta each hold 70ml. This supply of ink should allow you to print 11,000 pages in colour and black.
Due to this particular model being an EcoTank device, using ink bottle rather than cartridges, the units dimension are somewhat a little larger, well at least with regards to the width, than you might expect from this type of multi-function product. Decked out in a pleasant matte black, the ET-3600 has a stacked arrangement of paper input and output trays supporting the inkjet printer and flatbed scanner. Its dimensions are 515 x 360 x 205mm (W x D x H).
The increase in the width is due to the presence of the EcoTank facility which is mounted on the right side of the unit. This protruding container holds the four clearly labelled tanks which need to be filled with black, yellow, magenta and cyan ink. Filling the tanks is relatively straightforward and the process can be speeded up a little by applying gentle squeezing pressure to each bottle to encourage the transfer of the ink to its appropriate tank. A tissue or cleaning wipe could be a useful addition just in case any ink is spilt.
Once the various tanks have been filled with ink, the supplied power lead can be attached. On the initial power up you can select various settings that include the choice of language, region, daylight saving, date and time. These actions can be carried out using an LCD window in conjunction with a navigation pad and an alphanumeric telephony pad arranged on a sloping control panel descending from the flatbed scanner. A set up process, taking approximately 20 minutes, will then be run as you sit twiddling your thumbs or even taking the opportunity for cup of coffee and a biscuit.
As part of the software installation process, check will be made to ensure you have the latest versions and if a firmware upgrade is necessary. In the case of the latter you will need to have the ET-3600 linked to a computer via an Ethernet lead as the firmware update can not be carried out using Wi-Fi. Options are available to install various utilities including Scan PDF and Epson Web Print alongside the main printer driver. The installation will also include a PDF version of the product's User Manual.
The CIS A4 flatbed scanner, mounted on top of the ET-3600, can either work in standalone scanner mode connected to a computer or by working in conjunction with the inkjet printer module as a photocopier. With a scanning resolution of 1200 dpi (main scan) or 2400dpi (sub scan) delivering an output resolution of up to 9600dpi, the scanner can handle a maximum document size of 216 x 297mm which covers both A4 and letter sizes. A full colour A4 photocopy, scanned and printed, was produced in 29 seconds in standard mode.
The print driver supplied with the ET-3600 gives users the choice of Draft (Fast), Standard or High quality presets amongst others in either portrait or landscape mode. Running my normal tests with documents contain 102 words in monochrome and a second document that has an additional colour image, I was able to achieve the page speeds as shown in the following table.
Epson ET-3600 Print Speeds

| Mode | Monochrome | Colour |
| --- | --- | --- |
| Draft (Fast) | 34ppm | 31ppm |
| Standard | 28ppm | 22ppm |
| High | 6ppm | 5ppm |
While you are unlikely to use Draft mode, or as some might say Ghost mode, for many tasks other than checking layouts, both Standard and High modes would be fine for other printing tasks.
The ET-3600 also has a double sided print option. Once set, this mode is automatic as each printed sheet is pulled back into the printer for the second side to be produced using the correct orientation. A 4256-word document covering eight pages was printed on four pages in 59 seconds with no intervention on my part.
Overall the Epson ET-3600 produces good results at reasonable speeds. The construction of the device is reasonable although I do prefer be able to check on whether paper is available in the tray without needed to open the tray. I also felt that the paper output support arm was a little on the fragile side. Epson has priced this EcoTank multi-function device at £349.99 with replacement bottles of ink costing £10.99 for 140ml of pigment black and the cyan, yellow and magenta 70ml bottles costing £7.99.
http://www.epson.co.uk/products/printers/inkjet-printers/consumer/ecotank-et-3600