Haunted Hotel Exploration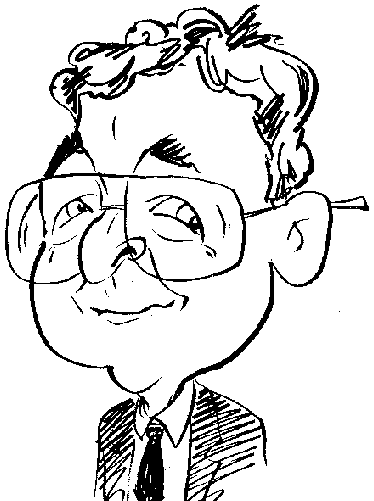 Review controls
Time to put away any fears of monsters to one side as you enter a hotel chosen as the location for a battle to decide who takes control of Earth.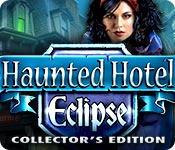 click image to enlarge
Haunted Hotel: Eclipse is a Hidden Object Adventure game from the Elephant Games stable. I have been looking at the Collector's Edition of the game. This particular version comes with a number of bonus items. While most of the bonus items, such as Strategy Guide, Wallpapers, Concept Art and Music, can be accessed immediately, there are a couple of bonus items which require progress to be made before they become available. A bonus chapter only becomes available once the main game has been completed and this bonus chapter has to be completed before you can enter a secret room.
Profiles can be set up to hold settings and progress for individually named players. These profiles can contain the volume levels for music, sound effects, environment and the voice levels used by different characters during the game. You can opt to play the game in full and/or widescreen mode with a custom cursor plus turn on the visual impressive special effects.
There is a choice of three difficulty levels when playing this game. Considered more suitable for novice players is Casual mode. This mode identifies active areas with sparkles, offers a skip option when solving mini-games and has the fastest recharging of the Hint feature. More experienced players will prefer Advanced mode which does not use sparkles to indicate active zones. You still get a Skip feature but the Hint feature takes longer to charge. Appropriately named Hardcore, the most difficult level does not offer Hints or a Skip option and makes no use of sparkles to pin point active zones.
Your role in this game is that of an unnamed female character who works as an assistant to a detective named James. While you appear to do most, if not all, the work, it is James who seems to be in control as he decides who does which task in this investigation of a hotel which on the night of the November full moon is the location of a battle for seizing control over Earth. As the hotel's maid states, all the current guests at this establishment are monsters with more than a fair share of vampires, werewolves and other types of phantoms.
An interactive tutorial is available in either Casual or Advance mode and this leads you through some of the game's features. You will discover about the mouse cursor which changes shape to indicate when you can zoom into an area for a closer look; collect or move objects; trigger an interactive object; move in a certain direction and converse with another character. During these one-sided conversations, to which you add nothing, the other character will appear as in static, close-up view without any animated features. The dialogue will be delivered by a voice actor and also appear in text format across the bottom of the screen. This aspect of the game was very disappointing and I often took the Skip option to move quickly back to the main action.
When exploring this haunted hotel, various tools will be arranged across the bottom of the screen. Located on the left is a compass which acts as a map showing available areas. Icons will be used to indicate which areas are undiscovered, those currently blocked and areas with or without a task to be completed. By hovering the mouse cursor over an area you will be shown a picture of the location and a mouse click will transport you there. Next to the map is your journal which records any discoveries made.
The game's inventory, with chevrons allowing you to scroll in either direction, holds the items you find and those you are rewarded with for completing tasks. By default the inventory is concealed until called into action by the mouse cursor but it can be locked in position so that it is always visible. On the right side of the inventory are links to the current task, the recharging Hint feature and the Strategy Guide which, while helpful, does not automatically synch its content with your current position in the game. You need to manually move through the pages to find the assistance required.
As you move around the various rooms and outside areas of the hotel, occasionally meeting up with James who normally has an object to give you, you will need to solve a mixture of puzzle type mini-games. These puzzles are varied in type and difficulty level as they attempt to block your progress in the investigation of the hotel.
Identified by an outbreak of sparkles in Casual mode, Hidden Object scenes follow a familiar pattern of displaying a cluttered scene containing items you need to locate. Arranged below the scene is a test list of the items to be found. If any of the items in the list are coloured yellow then an additional action will be required before they can be found. You might need to carry out a task such as open a container, move an object or put together two elements. You will be given one of the objects located at the conclusion of its scene.
From time to time cut-scenes will be used to link move the storyline along. These scenes are generally dramatic and contain spoken dialogue. As with other conversational interludes, the character speaking is show with no facial animation.
Haunted Hotel: Eclipse has a good mix of adventure game play with puzzles and Hidden Object scenes. Currently the game is available priced at £10.80 from Gamehouse.com. Game specifications call for a 2.9GHz processor with 1024MB of RAM and 1093MB of hard disk space running Windows XP and later.
http://www.bigfishgames.com/games/8193/haunted-hotel-eclipse-collectors-edition/?pc