Desktop Parallel Tools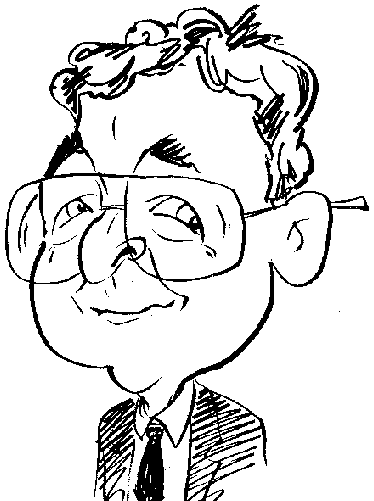 Review controls
Time does not stand still especially when a company take-over is involved as part of the process. In some cases favourite projects can suffer the short-end of the straw as it is ignored but this is not always what occurs. Take for example the Parallel's Toolbox and how the company reacted to a take-over..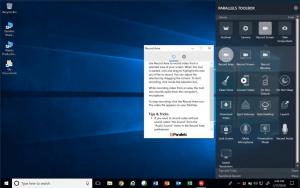 click image to enlarge
DFollowing Parallel becoming a Corel Business unit, you might have suspected that the Toolbox development being put on the back-burner but instead version 3.5 of this collection of one-click, time-saving productive tools has been released for the Windows and Mac environments. This review is based on the Windows version of the Parallel Toolbox product as the tools offer the user a range of features.
As part of its download and installation, this toolbox app places its icon on the Windows system bar for easy access to the various tools following a left mouse click on the relevant tool Switching to a right mouse click on the Parallel Toolbox allows you to detach this feature from the system bar.
The Parallel Toolbox is hardly the most decorative and impressive looking menu of options. Taking up the right area of the screen is a black panel decorated with titled white simplistic looking icons. These icons represent the 20+ tools that are available with this toolbox. Rather than opt for an attractive appearance for its menu, Parallel has gone, instead, for a wide range of tool features presented in blocks of four located on each line of this menu style layout.
Positioned in the top left of this menu is the Achiver tool which can be used to compress and depress files for swifter and easy transfer of content between devices. With this tool you get support for RAR and Zip file formats as you drag and drop the targeted files into designated overlaid windows. When needing to capture still images or video clips, you are provided with the means to carry out these tasks with the appropriate tools. Specific tools are provided allowing you to block the use of any built-in camera facilities to stop outsiders from gaining access to them and taking control of their output. With a choice of three options, the Record screen allows you to record an area of the screen, a particular window or the whole screen. The Take a Screenshot tool offers the same three options when screen grabbing.
Starting the second line of tools is Break Time which is a new addition to this toolbox. This tool allows you to set up regular respites from the demands of work. These breaks can last for between 30 and 50 minutes to help reduce any build-up of stress levels. You might consider using the Break Time tool in conjunction with the Clean Drive tool to help reduce the clutter that can build up on a drive over time. Offering to help when converting between different video formats is the appropriately named Convert tool as you change your captured video between 720p and 1080p formats using a simple interface. As with Break Time, there are always times when you do not want to be disturbed In such cases there is a tool, with an appropriate name, that allows you to block interruption. There is also a tool to force your computer from temporally going to sleep or dimming its screen during periods of inactivity.
If you are in the habit of downloading audio and / or video then tools are available to perform these tasks from sources such as Facebook and YouTube. The Eject Volume tool can be used to eject all volumes, including external hard drives, that are mounted on the host computer.
New to this version of the Parallel Toolbox is the Energy Saver tool which can optimise power usage when the computer is running on battery power rather than mains power. Other tools allow you to search for and remove duplicate files, hide the desktop and launch a specific number of files simultaneously. Adding further value to the toolbox are options to lock the screen, mute the microphone facility, record audio and remove any distraction that could interrupt a Presentation mode that might be running.
With its range of functionality, the Parallel Toolbox is well-worth considering. While not all its tools might prove useful on a regular basis, there is plenty to pick and choose from when the need calls for their use to be put to a useful purpose. Available on an annual license basis, with regular updates, you can purchase the Mac or Windows version of the product for £15.99.