CorelDRAW Graphics Suite 2018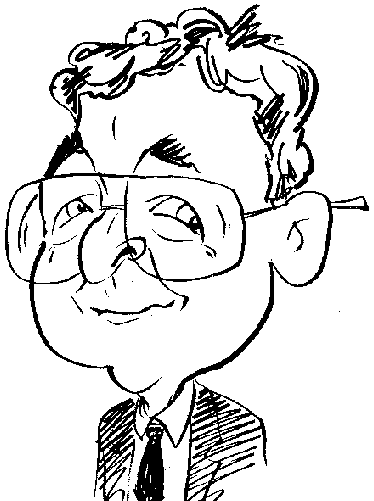 Review controls
With a pedigree stretching back many years, the latest version of Corel's flagship has arrived.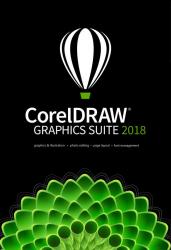 click image to enlarge
As the years roll by, and memories fade, it can sometimes be difficult to remember some of the software titles that were market leaders when you took your first hesitant steps into the world of computing. But this sentiment does not apply to one particular old friend, namely CorelDRAW. Partially responsible for driving the uptake of CDs rather than floppy disks for the delivery of software, this Graphics Suite has sometimes grown in size, including everything but the kitchen sink, only to be pruned down to a more reasonable collection for subsequent versions. The latest version of CorelDRAW Graphics Suite 2018 is now built around eight main components.
The central plank of this 2018 Graphics Suite is the vector illustration and page layout providing software of CorelDRAW. Keeping it company, and originally a standalone product in its own right, until bought into the Corel family, is PHOTO-PAINT 2018. This element provides a range of image editing capabilities. Corel seems to believe that you can never have too many fonts to decorate projects and so provides its Font Manager 2018 offering as a tool to give the user some control over these fonts. If bitmap-to-vector tracing is required then PowerTRACE 2018 is built into the main CorelDRAW application. Other elements on this 2018 version of the suite include a content finder (CONNECT 2018), screen capture tool (CAPTURE 2018), RAW photo editing (AfterShot 3 HDR) and a plug-in for enlarging digital images (BenVISTA PhotoZoom PRO 4). As regular users of Corel software will, no doubt, be aware there is still some other items to mention.
With the claim of being the biggest update in many versions of this software, CorelDRAW Graphics Suite 2018 continues Corel's usual practice of including a humongous collection of content for the designer to use as they will. In many cases the designer will probably already have this content but there is that saying about "looking a gift horse in the mouth" and you never know when you might need access to these bonus items. You get 10,000 clipart and digital images; 2,000 high-resolution digital photos; over 1,000 fonts; 350 professionally designed templates; 2,000 vehicle templates; over 500 interactive frames and photo frames plus over 600 fountain, vector and bitmap fills.
While an old and valued friend for many occupying the realms of creative design work, this latest version of the software could be somewhat of a cultural shock to some as its opening interface is rather utilitarian than graphically inspiring. The understated Welcome screen may not be eye-catching but it does offer a range of options to make adjustments to the workspace, start or continue a current project plus access a comprehensive Hint / Object Properties / Object Manager pane. Corel believes this approach will help ensure an appropriate lead into new workflow enhancements to deliver faster results. Some might take a little while to readjust their style of working.
Version 2018 of the suite has a symmetry drawing mode that can be used to create a range of symmetrical designs. This tool allows the user to create designers either vertically or horizontally to produce mirror images and reminded me a little of fun morphing software popular several years ago. A new Perspective effect can be used when you need to create the illusion of distance and depth within a design when working with bitmaps and vector objects.
Digging a little deeper into the new features available with this latest version of the suite reveals the Block Shadow tool. This is not a new move popular in American Football but a means of adding solid vector shadow to elements such as objects and text to give weight to an item. Nodes can be aligned and distributed within specific areas as equal spacing is applied either horizontally or vertically.
Other new features include the ability to straighten photos and adjust their perspective interactively. Thos who work predominately with RAW files should appreciate the new AfterShot 3 HDR (High Dynamic Range) module as it can be used to make non-destructive corrections and enhancements to RAW and JPEG photos. Finally a new Project Timer will allow designers to keep track of their work when it comes to billing clients for the work carried out for them.
On the subject of money, CorelDRAW Graphics Suite 2018 is available either as a perpetual license or on a subscription basis. In the case of the former, this is a one-time payment of £599.99 for a permanent license with no extra monthly or annual cost. There is also an option to add the Upgrade Program feature allowing for future releases to be purchased at the lowest possible price. Offering a low annual cost, the subscription scheme provides access to the latest software while your subscription is active. A subscription is priced at £199.99 for per year. For more pricing information see www.coreldraw.com/purchase. CorelDRAW Graphics Squire 2018 is a powerful product based on a collection of useful components. The product may not have its high-profile of yesteryear but can still provide designers with some useful tools.