CorelDRAW 2017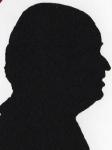 This was launched via a Webinar and while there are new features the main difference was that anyone with a full licenced version (not academic or NFR) can upgrade to this latest version from any earlier versions not as normal the last two or three.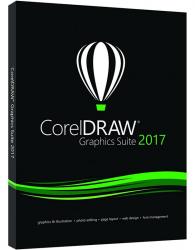 click image to enlarge
It is now normal for almost every company to bring out an upgrade every year and even to offer a yearly licence for products the most well-known of these is Microsoft with Office 365. I heard that Corel now do such an offer which may suit some.
However those who have an earlier version this might even be more than ten years old can now upgrade – with the proviso mentioned – at half price.
The big new feature for me was 'Live Sketch' a video of this is available to view on the Corel Web Site and anyone who knows how hard this would be to do with normal tools will probably think the upgrade is worth it for this alone.
While Corel will still work on Windows 7 this version more than any other is designed for Windows 10 and touch screens as well and while you can use it with a mouse – a trackpad is not recommended – it really comes into its own with a stylus or something like a Wacom – or other device where you can really sketch.
Anyone can download a lot of the features as a time limited trial but you may find some features require extra downloads and certainly the Web Site Creator tool is only once you have verified and registered.
So you can try out CorelDRAW, CorelCAPTURE, CorelCONNECT, Corel Font Manager and Corel PHOTO-PAINT. The Corel directory on my test PC has 1.33GB of data in it once the trial is downloaded.
A few words about CorelCAPTURE once you have used it to get a part of the screen you will not want to go back to a basic package like Windows Paint to get screens.
Corel CONNECT makes searches via keywords a doddle even if you are not sure where what you need is.
Corel Font Manager lets you get just the font you require - even if you did not know you wanted it.
Corel PHOTO-PAINT used to be a separate package and now like so much more forms part of this giant offering. In the early days of CorelDRAW when the software came on floppy disks Corel were probably the main instigators of the CD-ROM simply because of the extra fonts and clip-art they provided.
Here you get 10,000 clipart and digital images
2,000 high-resolution digital photos
Over 1,000 TrueType and/or OpenType fonts
350 professionally designed templates
2,000 vehicle templates
Over 500 interactive frames and photo frames
Over 600 fountain, vector and bitmap Fills
Now onto the main course CorelDRAW do you need to be an artist to use it no, would it help to have artistic talent certainly.
While it does work – as stated – without a touch screen it is certainly easier to use with one and at the same time as I was testing CorelDRAW I was also testing a Panasonic Tablet that comes with a stylus and this makes a huge difference especially when doing zoomed work as it is a far more accurate tool than any mouse can be.
CorelDRAW has always been about WOW and even a novice can produce WOW with CorelDRAW.
If you only look at the 'Live Sketch' demo you will be hooked.
CorelDRAW 2017 is available for £599 from the Corel web site and if you have an earlier version – however old - £299.
http://www.coreldraw.com/en/product/graphic-design-software/?hptrack=en2hr1&_ga=1.207050714.837870248.1493041112