Bezalel Wireless Charging Latitude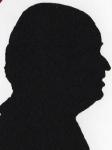 When out an about people often stop for a coffee, nowadays which coffee chain they stop at may depend of which of the two wireless charging devices that chain supports. Yes sadly there are two standards I am sure most remember the VHS and Betamax battle.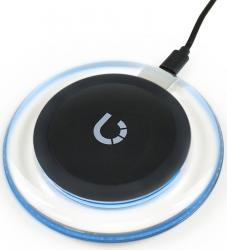 click image to enlarge
The lines are drawn with one contender being Qi and the other PMA both charge suitable devices via wireless the difference is that they use different parts of the spectrum.
There are big names on both sides so what is this to do with coffee simply Starbucks fall into one group and McDonalds the other, so if your device needs a charge it could mean that if your device has a back that needs one then that probably decides which outlet you go to.
However Bezalel has a solution that can use either so now you can choose which coffee shop you prefer for the coffee and not for their SmartPhone charge method.
For those that are interested Qi works on a 100-205kHz band, while PMA works on the 277-357kHz band. Most however will just be pleased their smart device is safely charged allowing them to continue with their day.
The sleeve I was sent fits the iPhone 6, it consists of a solid phone back with cut-outs for the camera near the top and the buttons on both sides at the base the Lightning connector that needs to be plugged in to your iPhone 6, the inside of the sleeve is black felt type material.
This should give you a solid back and sides and just place of the charger and enjoy your coffee. This sleeve will add 40grams to your phones weight.
A fold out card is supplied with a total of nine illustrations showing both fitting and removal of the sleeve. For those who care the sleeve is available in black or white, surely the most important thing – after the coffee of course – is the efficient charging of your iPhone 6.
The Bezalel Latitude Qi and PMA iPhone 6 Sleeve is currently available from Amazon for £44.
Bezalel Wireless Charger
When you get used to wireless charging while out and about the next step is being able to do it in the home or the office and to enable that Bezalel also sent me a Wireless Charger it is circular at 10cm across and just over 1cm deep, it comes in a clear plastic sleeve with a hole for the connection lead so it can be used in the plastic casing should you wish.
This comes with a fold out six side card that explains everything with graphics and how to locate the best signal for your device. This of course needs a mini to full size USB lead which is supplied and this can either plug into a port on your PC or Laptop or into a plug face that has USB outlets.
The centre 5.5cm area of the wireless charger is where the charge is delivered around this is a .5cm rubber area to avoid the possibility of the phone slipping off; this is perhaps another reason to use in the plastic surround as this increases the overall size and stability of the unit.
The Bezalel Wireless Charger is available from Amazon at the time of writng for £21 and is stated to work with Samsung Galaxy S7, S6 Active, S6 Edge, S6 Edge +, Note 5, MOTO 360 Smartwatch, and Nexus 4, 5 and 7. This is also available in black or white.