BT Smart Hub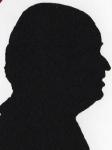 A recent visit to the iconic BT Tower in London saw BT launce their latest Smart Hub which is said to be faster than the competition such as Sky and Talk Talk and easier to setup and use, it also has a more stable form factor than most others.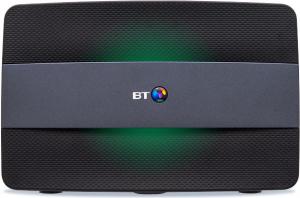 click image to enlarge
The BT SmartBub measures 16x22x6.5cm the last figure is with the flip out feet engaged without them it is only 2.5cm thick.
All the user connections are in a single line at the back, first the Broadband input, then a USB port, next four bright yellow Gigabit Ethernet ports then the DC power input and finally an on/off button.
The left side has a WPS Wi-Fi setup button and the right side has the default hub settings on a pull out strip so you do not need to peer behind the unit to see your settings.
In use there is a variable strength light that shines above and below a central band this can even be turned off if required, but will come on again should there be a problem with your connection.
There is a 12 page 21x15cm booklet that takes you through everything from your BT socket to getting online.
This latest Smart Hub has seven antennas spread around the inside of the hub so it probably takes up less space than what you had before.
It is dual band meaning it covers both the 2.4 and 5 GHz WI-Fi bands.
At the presentation a lot was made of the stability of the hub and indeed if you stand it up it is very stable and all the sockets are easy to get at behind the unit. However once setup the whole point of this unit that the majority of connections should be via Wi-Fi and you should be able to leave the unit alone.
You only need to connect items that require Ethernet.
Smart Scan was a phrase bandied around and it means that the hub proactively monitors and probably improves the Wi-Fi performance in the background. It will not improve or alter a download once started but subsequent downloads from the same place may show an improvement.
The price varies according to whether you are upgrading or just want a faster router if you are an existing or reconnecting customer it can be free or £50. Otherwise it could be as much as £129. BT also claim it easily fits through most letterboxes as it comes in a box 50x19x3cm.
While BT would like everyone to be on fibre where you get the fastest speeds not everyone is in a fibre area and so it is also available for those still on 'copper' wired connections.
BT would also like you to take their TV service and there are a range of other services and of course no recent product would be sold without an App.
You can register your interest in the BT smart hub on their website. Once signed up you could get yours before the official launch this summer.