Column of the Maya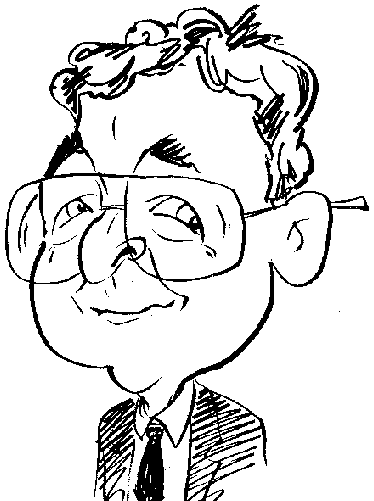 Review controls
With plenty of printed dialogue, this next game takes you on a search for a Mayan artefact.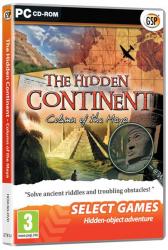 click image to enlarge
The Hidden Continent: Column of the Maya is a Hidden Object Adventure game from Daedalic Entertainment and Prime Games. This game is now available, under licence, from Avanquest's GSP game catalogue. While not exactly a blast from the past, The Hidden Continent: Column of the Maya does show its age as it plays like a game that was common several years ago as it lack many of the features we have come to expect as standard.
As usual with games from this source, you do need to be aware that, by default, a number of additional features are turned on and these will change to your Home page and search client. You will need to unselect specific boxes if you do not want this to happen. The Avanquest installation routine does not give you an option to select the destination folder nor does it create a desktop icon.
From the game's main title screen you can create profiles for individual players and adjust options that include the volume levels for sound effects and music plus whether to play in full screen mode. Unlike most other titles of this genre, there is no option to select from various difficulty levels. You are limited to standard play mode.
The game opens with a fairly lengthy sequence involving the game's two main characters namely Sarah Oldman, a British art restorer and your role in this game, and Miguel Alvarez, an adventurer who likes to win arguments by pointing out he is holding the gun. Represented by still images, these characters conduct a conversation with printed dialogue. This sequence deals with an event that will occur much later in the game. You can either work your way through this sequence with 30 mouse clicks or take the much quicker route of selecting the Skip feature to jump back in time to a Prologue. You will miss nothing of importance by taking this latter option.
In your role of Sarah you discover that your uncle has disappeared without trace when searching for an ancient Mayan artefact. Deciding to investigate the disappearance of her uncle, Sarah sets out on a journey involving numerous Hidden Object sessions and puzzle solving in order to discover the secret of the legendary Mayan column.
An optional tutorial leads you through the basics of the game with different mouse cursors indicating when specific tasks can be carried out. Exit arrows appear at appropriate locations to show possible routes to other scenes. Taking over a strip at the bottom of the adventure screens are the various tools available to you. Positioned in the central area is a series of leather pouches used to hold the items you collect on your travels.
To the left of the inventory are the game's menu option and an Info card which can supply a suggestion as to a possible action to carry out next. Initially the right side of the inventory will be empty. However at an early stage in the game you will collect a pocket watch and a torch. The watch will act as a rechargeable Hint feature while the torch will prove useful in dark scenes which pop up from time to time.
Hidden Object scenes, which appear without any advanced warning, require you to locate items display in a text list. Many of the items will be rather small and could be concealed within dark areas while some objects might be hidden in a container. No clue is given as to whether items are initially concealed or not. This approach to Hidden Object game play was popular several years and is unlikely to appeal to many of today's players.
Often the Hidden Object scenes will be repeated with a slightly different selection of items to locate. You could also find that the same scene is used in split screen mode showing mirrored scenes. In these cases you will need to locate the ten differences between the two views.
Linking together the various sections of the story line are dialogue interludes. These sequences follow the same pattern as used with the game's introduction. You can single step through the numerous sections of printed dialogue which is hardly inspiring or take the Skip option and spare yourself a great deal of mouse clicking.
Various puzzles need to be solved during the game. The old chestnut of reforming pieces of paper or parts of an object are used on a few occasions. You also are challenged to replace the keys on a laptop computer or complete a pelmanism board of paired images.
Little choice is given as to the route you take through this game. The game's graphics are fine but hardly inspiring with dark shadows often used to hide required items. I found it difficult to get involved or gain any enjoyment with this game. Priced at £5.10, The Hidden Continent Column of the Maya requires a 1.5GHz processor with 512MB of RAM and 200MB of hard disk space running Windows XP and later.
http://www.gspgames.co.uk/games/the-hidden-continent-column-of-the-maya-500295