A Light and Audio Show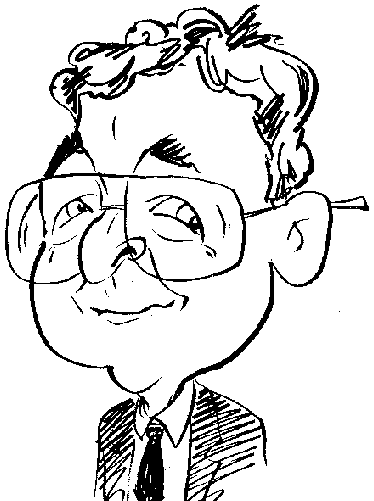 Review controls
Unlike many Bluetooth speakers, this next product adds a lightshow to its feature set.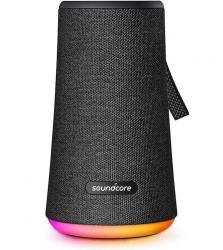 click image to enlarge
Developed by Anker, the Soundcore Flame + is a portable 360 degree Bluetooth Speaker. Currently my review sample of this product is delivering a selection of my favourite music that is stored on a smartphone as I gather my thoughts regarding this piece of equipment.
With a height of 180 mm and a diameter of 105 mm at its base, this portable, tubular speaker has an appearance that reminds me a little of a shop-bought latte coffee cup that has been turned upside-down/ Viewed from a different angle, when being held by its carrying strap, it might even be confused with a hand bell. The main body of this Soundcore device is enclosed within a black material covering. Located on the rear of the unit are buttons to turn on / off power and the unit's Bluetooth facility. In both cases these button glow to indicate when they are active. Just below these buttons is a removable panel that conceals connection options for standard USB, micro USB and a 3.5 mm jack socket.
The base of the speaker features a translucent collar that is capable of displaying various light-enhanced shows to grab the attention of its audience This Beat-Driven light show makes use of a halo of LEDs which, when activated, react to the music being played to produce various illumination patterns. As these patterns can be distracting to some users, including myself, it is possible to either turn off the light display feature or just go with a steady static glow. There is also an option to customise your own illumination patterns using a Soundcore app but more on this feature a little latter.
Built into the Soundcore Flare + are four drivers and two passive radiators. The drivers are arranged back-to-back and combined with dual passive bass radiators and tweeters. The result of this set-up delivers 25W of all-round sound to entertain the listening audience with or without a light show.
Decorating the top of this Soundcore speaker are various control options. In total there are five controls but only two are visible. Emitting a bright glow when in operation are touch-sensitive controls for cycling through the set light-show settings and Bass settings. For more precise adjustments and customisation, this does require the use of the Soundcore app mentioned earlier.
The other three controls are positioned across the top of the unit. These controls deal with volume adjustment plus stop / Start play. The three controls are coloured black as is the top of the speaker. This does mean that the black-on-black colouring makes then difficult to locate. You have to work by touch in order to find them as they do not light up.
For gaining access to various Flare + adjustments you need the free-to-download Soundcore app. This is available from the iOS or Play Store. Once downloaded, the app will need to pair with the Soundcore device before offering access to various features and a User Guide. You can select from Light Effects which are categorised as Chill, Bedtime, Spring, Energy and Party with settings for Glow, Breathe, Mi-Synccaid and Passion. The volume level can be adjusted as can a Wave Equaliser covering Bass, Midrange and Treble. This app also allows you to pair two units so that their output is in stereo and will check for available firmware updates.
Running continuous Bluetooth streaming to the Flare +, I was able to get 23 hours 5 minutes of reasonable quality audio before the audio began to break up. As well as providing nearly a full day of playback, the Flare+ can also be used to charge the batteries of mobile devices. The Anker Flare+ is rated at IPX7 which means it will work after a total immersion on water. This combination of audio and visual speaker is available with free delivery in the UK from Amazon and is priced at £109.99. For those looking for something different with regards to a Bluetooth speaker.