FineReader 14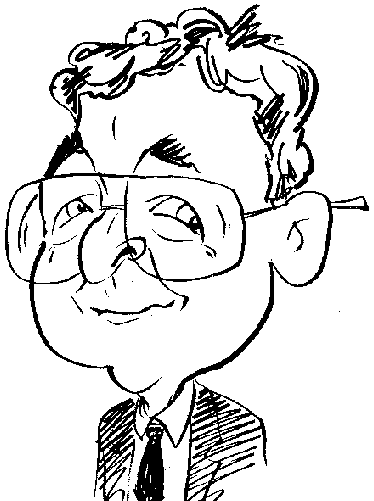 Review controls
The paperless office is an urban myth as 80% of document-based processes are depended upon paper with employees spending 25% of their time on the labour-intensive and time-consuming process of handling paper documents

click image to enlarge
It has been a while since I last took a look at ABBYY's FineReader product. In fact it was over 30 months ago when I checked out the company's FineReader 12 Professional edition of this OCR and PDF software that can scan a paper document and turn it into editable text. In the intervening period, ABBYY has been busy developing its product line-up in various areas such as its Transformer PDF software. FineReader has not been forgotten as can be seen with the latest release of the software, now up to version 14. A downloadable, time-limited version of this software is available for trying before committing to the full unrestricted offering with prices set at £169 for the Standard product, £249 Corporate edition and £449 for Enterprise.
This review is based on the Corporate version of the software which, for some reason I have yet to ascertain, decided it did not like my main work system as it neared the end of its installation procedure. This refusal to complete the installation was concluded as the files already copied were automatically removed. Fortunately the software had no objection to being installed on another computer that was running the same Windows 7 Home operating system with the same amount of Ram.
As part of the installation routine, using the default options, a shortcut icon will be added to the desktop while a check will be made for the availability of any updates online. Other selectable options include agreeing to receive special offers from ABBYY, running an ABBYY Screen Reader, which can capture and convert screen grabs, at start-up plus making FineReader as the default PDF viewer instead of offerings from competitors.
As any download will be the trial version, it will need to be activated to the full version at some time before the 30-day trial period ends. This process requires the entry of a 24-character code which is split into six blocks of four characters. You can also register your product online to gain access to full support.
Starting up FineReader 14 introduces the user to the product's New Tasks interface. Rather than go for an eye catching display, ABBYY has opted for a rather plain look with a column of main tasks on the left. This column contains headings for tasks designated as Open, Scan, Compare and Recent. As each heading is selected so the main part of the display changes to reflect the available options available with the selected task.
For example the Open heading gives you a choice of View & Edit or Convert documents. In the case of the former you can open PDF documents for additional work and convert documents to formats that include PDF, Microsoft Word and Microsoft Excel. Switching to the Scan heading brings up options to scan to the products OCR editor with content being scanned as PDF, Word and Excel, Image or other formats. With the third main heading of Compare, the software will compare two versions of the same document which need not be of the same format. A side-by-side viewing will be given with detected differences highlighted.
This version 14 of FineReader includes a number of features that have been enhanced. When converting can accept a wide range of formats including PDF, TIFF, JPEG, PNG, BMP, GIF, DOC(X), HTML, RTF and TXT before converting them to such formats as DOC(X), PDF, RTF, CSV, EPUB, HTML, TIFF, JPEG and PNG. While not available in the Standard version of the software, the Corporate and Enterprise versions have the ability to compare documents to detect differences plus carry out automatic conversions.
Version 14 of the software shows an improvement in OCD speed and the quality / accuracy of the recognition achieved. When working with PDF documents you have the ability to add comments and notes plus reply to other people's comment. Sensitive information can be removed and documents signed with a digital signature. When multiple documents need processing then action can be set up to proceed as part of a batch task. The software can recognise text in over 190 languages.
ABBYY FineReader requires a computer with 1GHz processor with 1GB of RAM and 1.2GB of hard disk space running Windows 7 and later. While lacking the high profile of the Adobe software, FineReader 14 is well worth considering.