Buffalo MiniStation Air 2 HDW-PDU3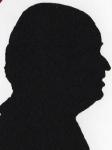 A number of such devices are now available this one from Buffalo offers 500GB (1TB also available) of storage. It can be used to automatically backup items from your phone should you wish, it uses its own Wi-Fi network.

click image to enlarge
The Buffalo MiniStation Air 2 measures 14.5x8.5x1.5cm and weights 250grams.
The front edge has power input, USB3 port and connection button. The right side and back are clear while the left side has a USB2 port for charging of other devices.
The front part of the top has a single on/off button and behind it four LEDs to denote various things.
I was somewhat surprised on first use to have to update the firmware which initially gave problems but possibly because I knew better than the instructions – don't we all – but when I followed them to the letter it worked correctly.
These days a lot of people think their phone is more important than money or their credit/debit cards as they keep their life on it. Here is a way to lessen the pain of a phone being stolen or loss and at this point most will yawn and possibly stop reading as I say the word that most dislike or hate BACKUP, here a painless way to lessen the task in that files and folders can be transferred automatically to the Buffalo device once it is in range.
It matters not if your mobile device is on Android or iOS a fold out sheet takes you through setting up the storage device and then connecting to your phone.
I was somewhat surprised to find the device had little or no power so a longish charge via the supplied proprietary lead was required; you need to wait until the red LED turns green, as far as I know there is no short cut. It will charge via the supplied USB3 lead connected to a PC but that is a lot slower.
Next you need to download a Free App from either the Android or iOS store dependant on your phone. I am led to believe there will soon be an App for those with Windows Phones.
Note there are two Apps MiniStation Air and MiniStation Air2 you need the latter.
If you have any further problems the sheet gives a link to a fuller document online.
As with a number of recent such devices they need their own Wi-Fi and the setup is explained with the code you need to enter on the back of the unit. When the unit is switched off or out of range then your phone should switch automatically back to your normal Wi-Fi.
Moving files between your phone and device can be manual or automatic for the latter then click a setting and then losing your phone will only be a pain and not a disaster.
For those of us with only a limited memory then videos especially take up a lot of space and even a large micro SD card can soon be filled.
The Buffalo MiniStation Air 2 500GB is available from the link below for £55.81 with free delivery.
http://www.amazon.co.uk/gp/product/B00KQCUVGA?ie=UTF8&tag=gadge0a-21&linkCode=as2&camp=1634